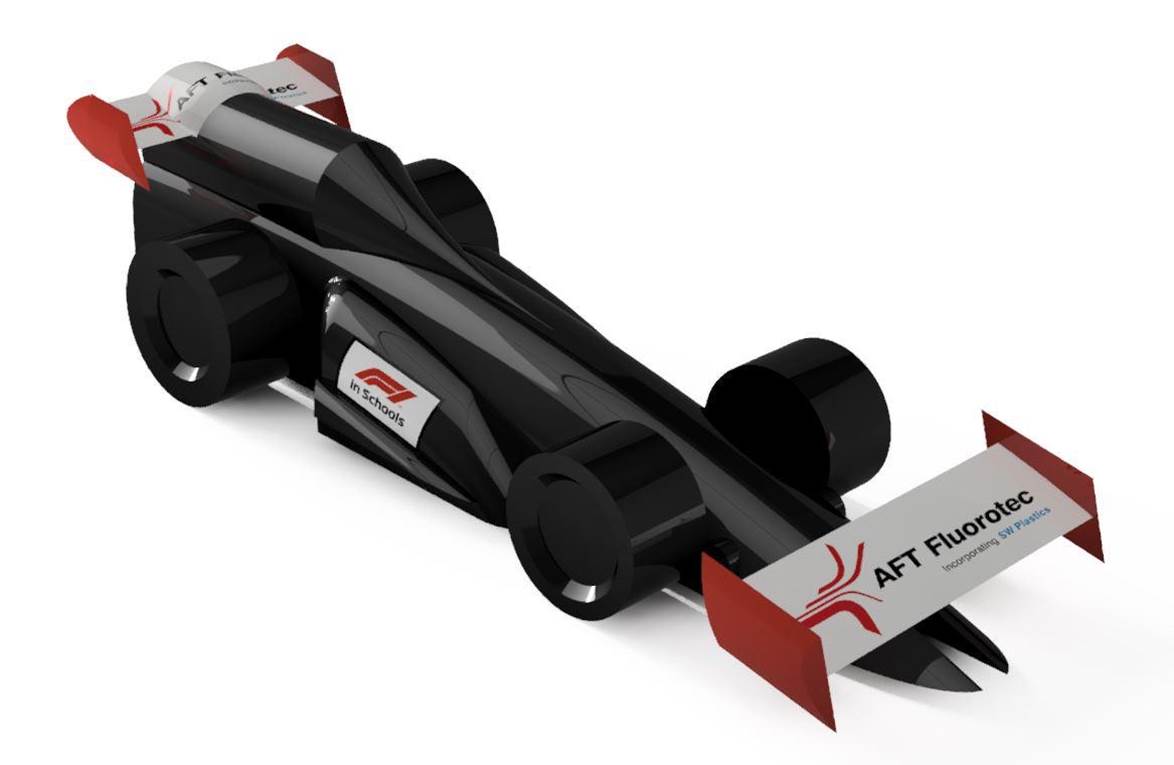 Earlier this year AFT Fluorotec entered into the exciting world of Formula 1 by sponsoring a team of Harlow College students who were taking part in the Formula 1 in Schools competition. The project is a social enterprise working with committed industry partners to provide an exciting yet challenging educational experience through the magnetic appeal of Formula 1.
Offering a way to learn Science, Technology, Engineering and Maths (STEM) related subjects in such an exciting way, groups of 3–6 students have to design and manufacture a miniature car out of the official F1 Model Block using CAD/CAM design tools. The cars are powered by CO₂ cartridges and are attached to a track by a nylon wire.
As industry leaders in the machining of PTFE and other engineering plastics, we were delighted to be involved with such an exciting project and support 'Falcon Racing', a team of 5 students from Harlow College.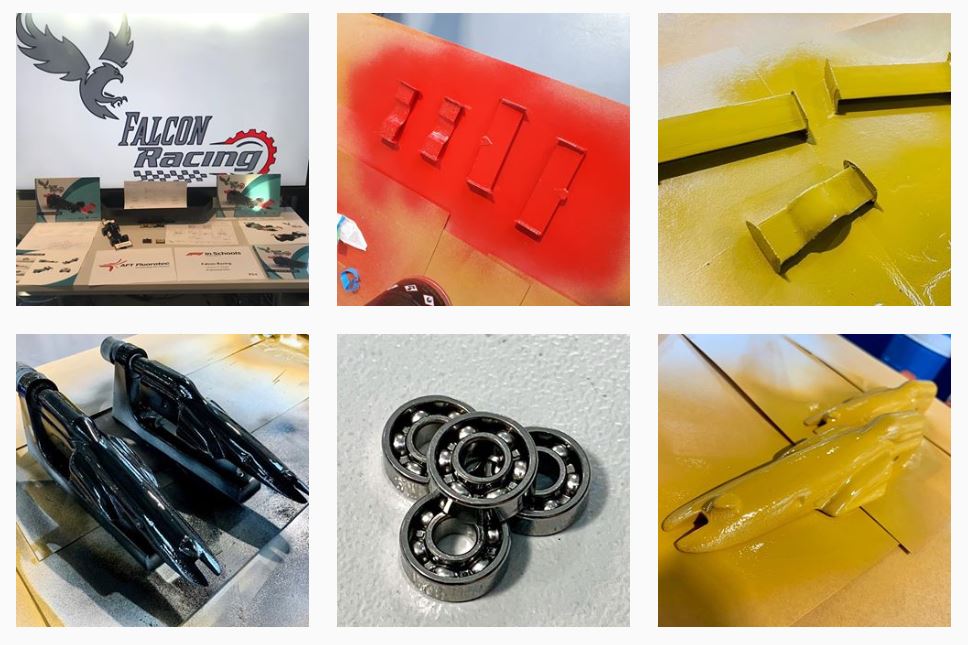 Falcon Racing took part in the London (North) Regional Final at the end of January and although missing out on qualifying for the National Finals, they displayed excellent skill and knowledge to create an outstanding car.
For more information on the F1 in Schools initiative and the fantastic work they do encouraging students to get involved with STEM projects, click here.