It has been an exciting week here at AFT Fluorotec. "Boys and their toys" springs to mind. The whole Fluorotec team has been in their element playing (familiarising) ourselves with our new equipment.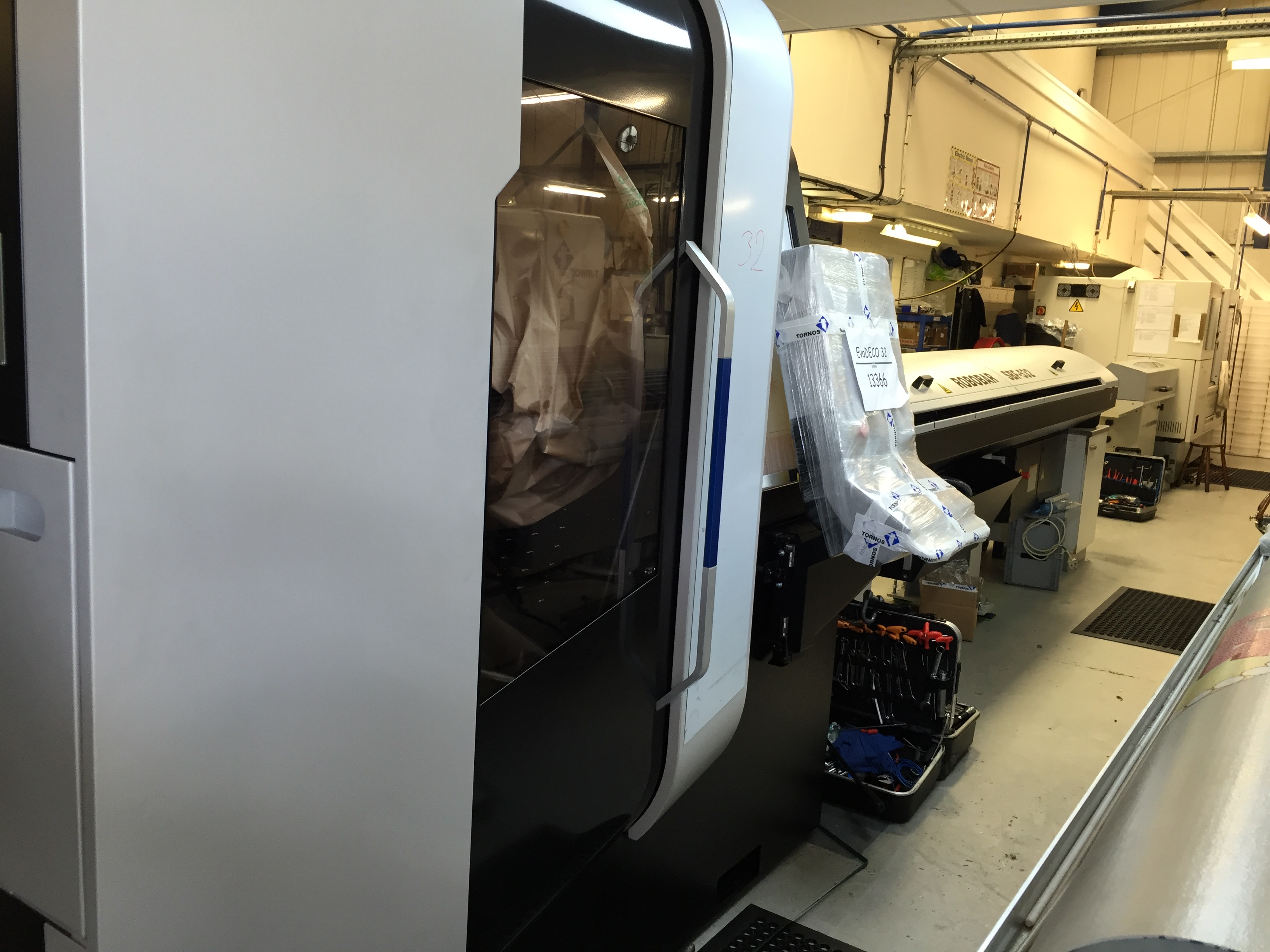 We have invested half a million pounds in new machinery at our SW Plastics branch located in Kent. Our new equipment defines how committed we are to the UK manufacturing industry and will increase our capacity and ability to take on new even more complex parts. Our three new pieces of kit include;
Tornos Evodeco 32
AFT Fluorotec are the second manufacturer in the whole world to have one of the most powerful and productive machines on the market. Adding the Tornos Evodeco 32 to our range of in-house machinery is a huge step forward. This gives us a real edge over our competitors by being able to produce even the most complex parts efficiently and precisely
Deco CT 20
To support the ever-growing demand for 20mm parts we have added the Deco CT 20 to our line-up of machinery. This will help us increase productivity and cut lead times in this high demand area.
Haas VF2ss 5
Finally, In order to further support our Formula 1 client base, we have installed a Haas VF2ss 5. We are now able to produce complex 5 axis components that need to stand up to the most rigorous of specifications and precision, satisfying our motorsport client's needs.
Complex Machined Components
AFT Fluorotec is at the forefront of the plastics industry and our latest purchases will strengthen our ability to produce the most complex machined components on the market.
We are looking forward to using our new machinery on our latest orders. If you have a question about our services, products or materials then please get in touch today. 
Do you need a custom part designed?
We can design and manufacture in a range of engineering plastics. Get in touch with our team of experts to discuss your requirements.
CNC Plastic Machining