Over time your PUR or EVA glue tank's coating will wear away, this causes the glue to stick and build up in the tank. This then has an effect on production as it requires harsher, more time-consuming cleaning processes.
We've created AFC 2202, a specialist PTFE coating which is specifically designed for its non-stick properties, easy cleanliness and performs continuously up to a high temperature. Our glue tank's are suitable for all bookbinding equipment that uses PUR or EVA glue.
We offer a quick turnaround on this service dependant on your needs. We do understand that this can stop lines of production that need finishing so we try to accommodate the quickest turnaround where we can. When you give us a call please do mention, the timescale you ideally would need the glue tank out of production for.
Glue tank refurbishment is a brilliant way to keep your glue tank in nearly new condition even when it has been used for many years. Through past experience, we have learnt that a refurbished glue tank provide the same lifespan as a new tank. This ultimately is very helpful for your business, in being cost-effective, minimises downtime and speeds up production.
Easy Clean Up
Our Glue Tank Refurbishment and Coatings provides an easy clean up process, saving you a large amount of time and effort.
Continuous Performance
Our Glue Tank Refurbishment and Coatings provides continuous performance at temperatures up to 260 degrees.
High Surface Resistivity
Our Glue Tank Refurbishment and Coatings offers a high surface resistivity, preventing the risk of leakage.
Examples of Refurbished Glue Tanks
Below are before and after examples of components from refurbished glue tanks.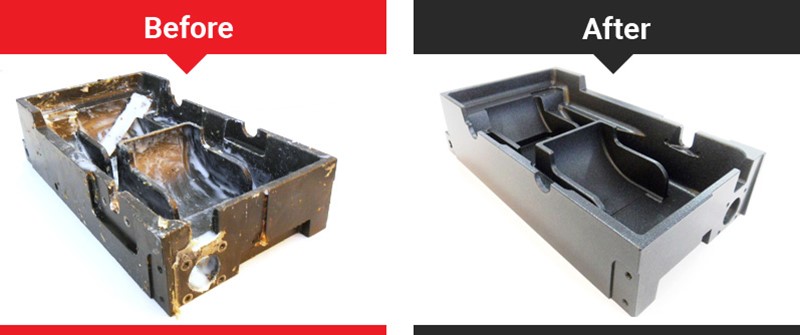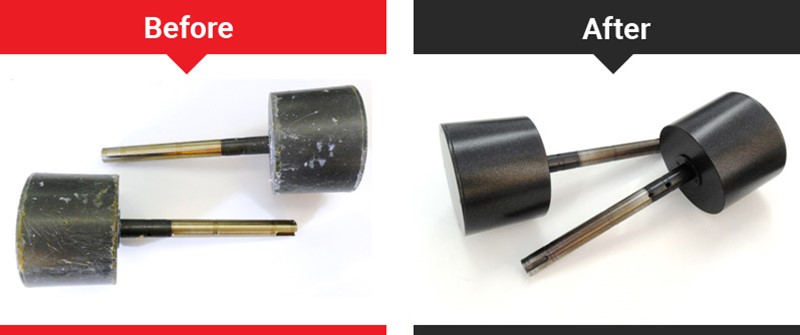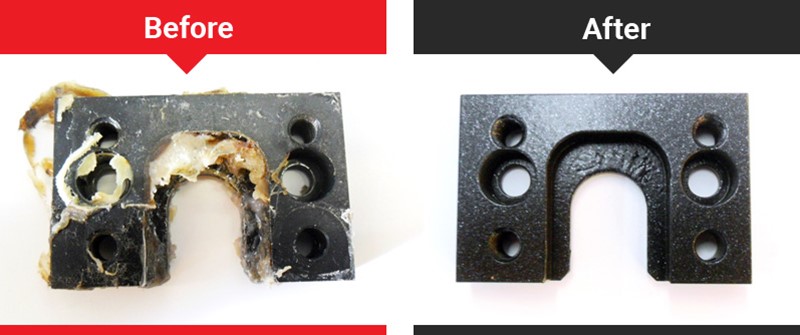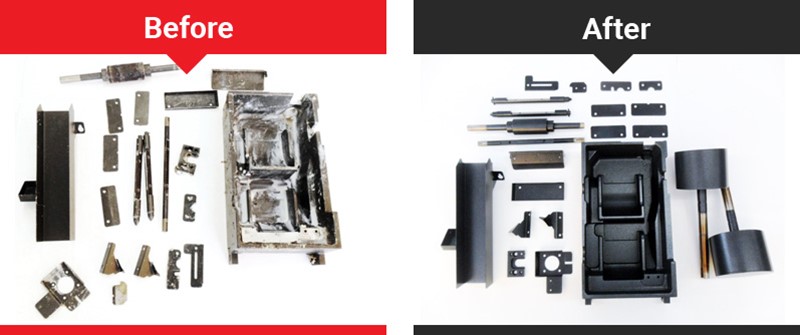 IFS recommend Fluorotec to all our PUR customers to re-coat the PUR tanks from the range of Horizon perfect binders, our customers have reported they are very happy with the speed of turnaround plus the quality of the re coating. We will continue to recommend Fluorotec to all of our PUR customers in the future.

Alan Harrison, Technical Director, Intelligent Finishing Systems
Glue Tank Refurbishment Service
Have a query about our glue tank refurbishment services? Get in touch.
Our team are happy to answer any questions you have about using our products and services in your next project. Fill in your details below and we'll be in touch.