The key attributes of our fluoropolymer packaging equipment coatings include:
Non-stick coating
High temperature resistance
Good abrasion resistance
These properties mean our coatings are perfect surface treatment for all areas of packaging equipment and processing tools and machinery such as heat seal bars for hot foil and moulds.
Non-stick
Our non-stick coatings are ideal for work with hot glue and other sticky materials. Less waste and less hassle!
High temperature resistance
Our coatings are designed to operate at high temperatures and are suitable for packaging equipment machinery.
Good abrasion resistance
Our coatings are tough! They'll last longer than alternatively methods and give you much more value for money.
Reduce your costs and improve efficiency
The process of packaging requires bagging and packaging materials to be moulded and sealed which is performed at high temperature.
As soon as these packaging materials become hot enough to form and seal and weld, they also become extremely sticky and often molten.
Handling of these substances presents us with challenges. The purpose of each of these materials such as hot melt glue and hot foil is to stick things together. The problem is they stick to everything else they come into contact with as well. Everything but non-stick coated products.
Our PTFE packaging equipment coatings have a long lifespan and the foil doesn't stick. This cuts cost by improving efficiency and also makes a cleaner higher quality seal on the foil. The increase in control also makes for a safer working environment.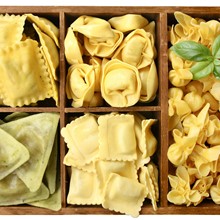 Coated Rollers for Pasta Production
Our rapid service enabled the customer to have minimal downtime and also ensured on-time deliveries to their supermarket clients.
Release Coatings
Contact our team of experts to discuss our release coatings service.
Our team are happy to answer any questions you have about using our products and services in your next project. Fill in your details below and we'll be in touch.