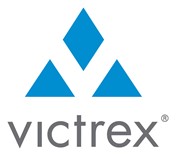 With outstanding mechanical, thermal and chemical resistance properties, VICTREX PEEK is an ideal material to use for sealing applications.
We are VICTREX PEEK Approved Processor and have the capability to produce a whole range of VICTREX PEEK Seals, including Rod Seals, Backup Rings, O Rings and many more.
All of our VICTREX PEEK seals are manufactured within our UK base which gives complete control and flexibility to support almost any demand.
If you'd like to chat with us about designing a custom seal for your application, please get in touch and our team will get back to you.

High Mechanical Strength

Very low creep

Excellent hydrolysis resistance

Excellent chemical resistance

Excellent corrosion resistance

Substantial wear resistance

Lighter but as strong as metal

Excellent thermal ageing resistance
VIRGIN VICTREX PEEK MEETS NORSOK M710 COMPLIANCE
To ensure safe and consistent performance in critical applications, the NORSOK M710 standard was developed to show that not only a material's properties meet key criteria, but they can be effectively maintained throughout the lifespan of the component.
NORSOK M710, Qualification of Non-Metallic Sealing Materials and Manufacturers) is a key standard for materials used in extreme applications, particularly in the oil and gas industry where oil reserves are becoming increasingly sour.  
Virgin VICTREX PEEK (AF801) meets NORSOK M710 Compliance, so you can be sure your components are the best they can be for your application.
Custom Seal Profiles
If you need a bespoke VICTREX PEEK seal solution, we'll work with your team to design a seal for your particular application.
Precision manufacturing
An expert in manufacturing VICTREX PEEK seals we've produced millions of seals for clients across the world - both in standard and bespoke profiles.
Measurable Benefits
From high-temperature resistance, to excellent dielectric strength there are a number of benefits to using VICTREX PEEK seals in your application.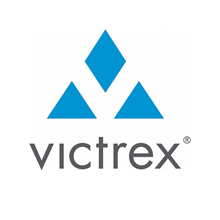 AFT Fluorotec are a VICTREX PEEK Approved Processor
Our tooling is designed and procedures are controlled to ensure all materials processed have optimum physical properties for the particular VICTREX PEEK grade.
Contact Us
Have a query about our VICTREX PEEK seals? Get in touch to chat to our team of experts.