AF115 REINFORCED PTFE
AF115 is reinforced PTFE material specifically developed for slide bearing and skidway applications. This material comprises a unique blend of filler compounds to give optimum compressive strength whilst retaining very low frictional coefficients.
WHAT ARE SLIDE BEARINGS?
A slide bearing comprises an upper element and a lower element, which operate by sliding against one another. The upper element is generally larger than the lower element by the amount of the anticipated movement. This ensures that the lower element is subjected to uniform load throughout motion and excludes foreign matter from the sliding interface.
The fantastic frictional properties of PTFE mean it is an ideal material to be used in this application. The material has very low friction coefficients with pads and slideways made from Virgin PTFE and the use of different grades of fillers can greatly improve wear resistance and friction coefficient.
Typical applications include construction, bridge bearings, pedestrian footbridges, storage tanks & structure expansion and movement joints.
PTFE SLIDE BEARING CAPABILITIES 
PTFE slide bearings are widely used in the construction and offshore sectors to solve the problem of movement caused by a range of factors. Take a look at our slide bearing selection and installation guide for more information.
Save money, retain quality
We keep our prices extremely competitive by always holding the component materials to manufacture your slide bearings.
Reduce your lead times
We can complete urgent orders quickly, keep your project on track and prevent on-cost through delays.
Our years of experience
We've been manufacturing slide bearings for more than 30 years and have worked on many high profile projects.
SLIDE BEARING PROJECTS & EXPERIENCE
AFT Fluorotec have been manufacturing slide bearings for the UK construction industry for many years.
Slide bearings are becoming more and more common as buildings use steel skeleton structures and require the use of movement and /or expansion joints in the form of PTFE slide bearings.
The projects we have been involved in is vast, including the Olympic stadium and village, Edinburgh's Haymarket station, The National Performance Centre for Sport at Heriot Watt University (pictured below) and dozens of less high profile supermarkets, schools and car parks.
We work in close partnership with many structural steel companies, architects and engineers and find ourselves the technical partners for many of these projects when it comes to talking about slide bearings.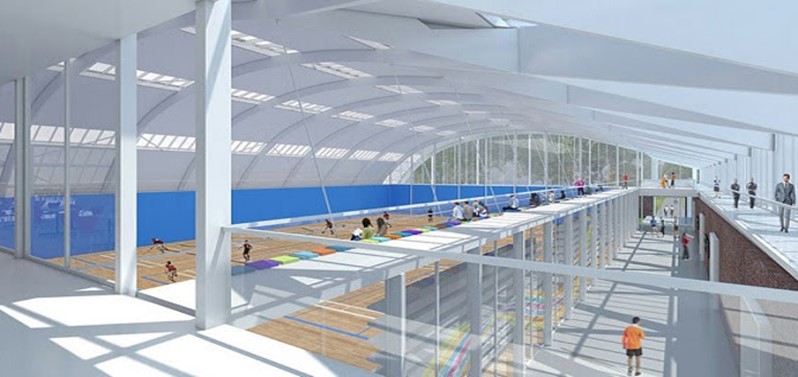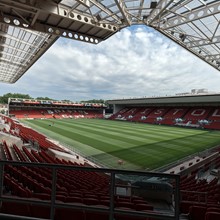 Slide Bearings Case Study: Ashton Gate Stadium
Learn more about our involvement in the redevelopment of Ashton Gate Stadium through supplying slide bearings for the new West Stand.
Slide Bearings
Have a query about slide bearings? Get in touch with our team of experts.
Our team are happy to answer any questions you have about using our products and services in your next project. Fill in your details below and we'll be in touch.