AFT Fluorotec have a broad range of experience in designing and manufacturing RCD seals for the oil & gas industry.
AFT Fluorotec have a proven series of RCD seals, tried and tested for more than 12 years across a range of the biggest and best RCD manufacturers products worldwide. All are different but have the same requirement – to control rotation and high pressure (& temperature) wellbore fluids, mud and cuttings.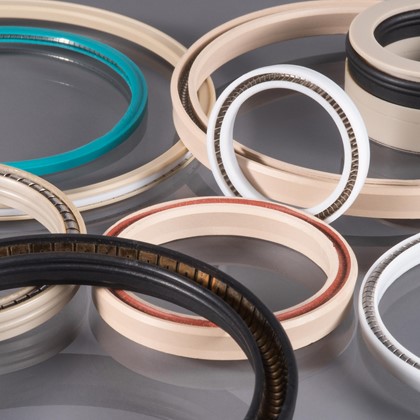 "We were looking for alternative suppliers (high performance, total value, and support) for our RCD rotary seals and were approached by AFT. This being an extremely demanding application - high speeds; high pressures; high friction – AFT presented proven experience in a similar application that uses their special blended PTFE AF208. The testing using this AFT material with their geometry and spring loads beat our expectations and set a precedence for performance. We now use this design across all our RCD products and also get the value of vendor support, longevity in the field and very competitive pricing."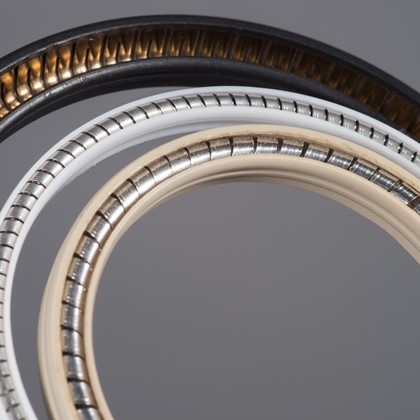 "We decided to look away from the usual supply chain and gave AFT the opportunity to work with us on the up development of our RCD design. They were able to identify where our seal and rotating parts interface were weak and guided us in design improvements of the RCD to create the very best integration of their bespoke seals into the device. The results are evident in positive testing but more importantly, units are performing in the field and when we teardown, the seals remain in excellent condition."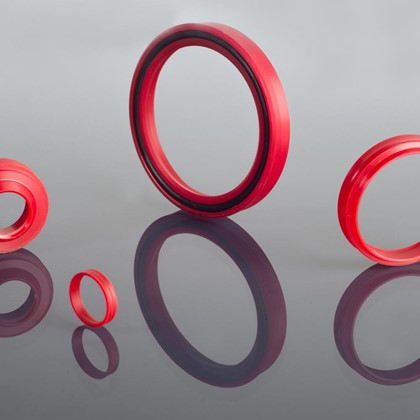 "We heard about AFT's seals when a customer moved to a competitor because they heard their equipment was drilling longer than anybody else. That company had been using AFT to create custom seals. We thought we'd give them a try and sure enough, they doubled the life of our units. We would never believe a company in England could do such a tremendous job!"
Our experience
What started as a response to a desperate cry for help from a client rejected by their existing seal supplier during development has become a major part of the seals business within AFT Fluorotec.

The very first design requirement is where our knowledge was born. A large diameter, high-pressure seal requirement that unravelled to a much greater and more complicated specification. More than 2 years of design, redesign and testing which wasn't limited just to seal geometry or even material. In fact, we realised that to get this product just right, to the exact specification of the engineering and design team within our customer, we had to design and manufacture a custom spring as well. What we produced however is a remarkable knowledge of this very specialised niche within the sealing industry, and a sealing product which continues to set new standards in RCD performance and seal life.
We've worked with many clients well established in the RCD industry looking to improve certain aspects of their product. We also work with newcomers to the RCD scene and are able to call on our years of experience within this specialised area of sealing to fast-track their development.
RCDs – Rotating Control Devices have the hardest job of any mechanical device on an oil drilling rig. They are the critical component in any closed loop and pressurised drilling system and control the wellbore fluids, mud and cuttings, whilst ensuring the seal between the rotating drill pipe is intact. Extreme drilling is fast becoming the norm and to deliver key environmental, cost and safety benefits, the seals within the RCD must be up to the job.
12 years later and many thousands of RCD seals all over the world, we must say a big thank you to our multi-national competitor whose short-sighted approach gave us our opening
For years we've worked with hundreds of different grades of virgin and unfilled PTFE, VICTREX PEEK and a range of other materials, and we've also developed our own range of "AF" materials for a variety of different applications.
Custom seal profiles
We'll work with your team to design a seal for your particular application.
Custom materials
Our bespoke materials can be designed with specific tolerances and we have a vast amount of experience in the oil & gas industry.
Custom solutions
Our service is tailored to your needs - your seals, your application, your schedule and your business. Get in touch to chat about your project.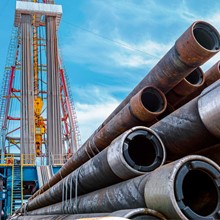 Bespoke Seals for Well Drilling
Discover how we helped one of our customers develop custom Viton seals for retrieving casing on an abandoned well.
If other suppliers can't help - we certainly can!
Every seal we manufacture is specifically designed to suit our client's applications.
Whilst we work around typical designs and groove dimensions for much of what we do, it is not a full picture of all we do.
Many of the seals we design and supply are specials – the difficult applications, the extremes, often specific to particular products and service conditions and very often oil and gas related.
When you've tried standard profile seals without success or know you're going to need a bespoke solution for a particular project, we can deliver what you need.
Contact Us
Our team are happy to answer any questions you have about our custom seals.