VICTREX PEEK polymer provides exceptional performance over a wide range of temperatures and extreme conditions.
We offer virgin PEEK as extruded bar and tube stock, and also a full range of Dynamic cast PEEK tube in sizes up to 500 mm diameter. AFT also produce an extensive range of compression moulded PEEK rods and tubes in over 15 grades of filled PEEK in sizes up to 600 mm diameter.
Of course, this material can be machined to your exact requirements on one of our CNC machines.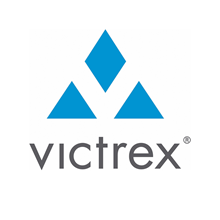 AFT Fluorotec are a VICTREX PEEK Approved Processor
Our tooling is designed and procedures are controlled to ensure all materials processed have optimum physical properties for the particular VICTREX PEEK grade.
All materials manufactured or supplied by us are fully certified and tested.
We take great care to ensure that materials are of the highest quality, through careful processing techniques and quality control.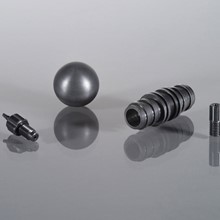 Replacing metal with VICTREX PEEK
VICTREX PEEK has a wider range of processing options, is lighter and more durable than many metal counterparts, and as such makes an effective and cost efficient replacement for metals.
Victrex PEEK
Have a query about Victrex PEEK? Get in touch.
Our team are happy to answer any questions you have about using our products and services in your next project. Fill in your details below and we'll be in touch.