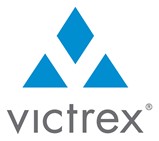 VICTREX PEEK coated medical devices can provide superior performance. AFT Fluorotec is an approved supplier of VICTREX PEEK.
The inertness of VICTREX PEEK and some of the other coatings we offer means that they can be used for medical applications. All of our medical device coatings are approved by the FDA.
Coated parts for medical equipment can be autoclaved for sterilising and also provide anti-bacterial surfaces.
AFT Fluorotec works with a number of clients in the medical and healthcare industry who require a coating that is both reliable and resilient, adhering to the highest standards for both performance and application.
Our coating systems are FDA approved and can be used where non-stick and easy clean properties are a must.
Suitable for a wide range of medical components
Our medical coating solutions can be applied to a wide range of components:
Bed components
Handles and rails
Hoists
Tablet chutes
Mixing vessels
Tablet moulds
Sterilisation equipment
Utensils
Dental lamps
Approved VICTREX  peek supplier
AFT Fluorotec is a VICTREX PEEK approved processor. We have the capability to produce to your exact requirements.
All grades of VICTREX PEEK supplied by us are fully certified and tested. We take great care to ensure that materials are of the highest quality, through careful processing techniques and quality control.
Victrex Peek is resistant to harsh chemicals, has high-temperature performance, high wear resistance and high electrical integrity, making it an ideal solution for the medical industry.