Fluorotec is a leading provider of non-stick coatings and release coatings to the UK industrial bakeware market. One of our most popular coating types; PTFE (often referred to as Teflon® or Xylan®
 coatings) offer a tough inert heat-resistant finish with almost complete chemical inertness and have the highest operating temperature of any fluoropolymer. 
How much money can you save?
This is the question that you, the commercial baker, should be asking right now. By using AFT Fluorotec coatings, you WILL save substantial amounts of money that will translate directly to your bottom line.
Our infographic below shows you how much money you can save by switching to PTFE Coatings from silicone glaze.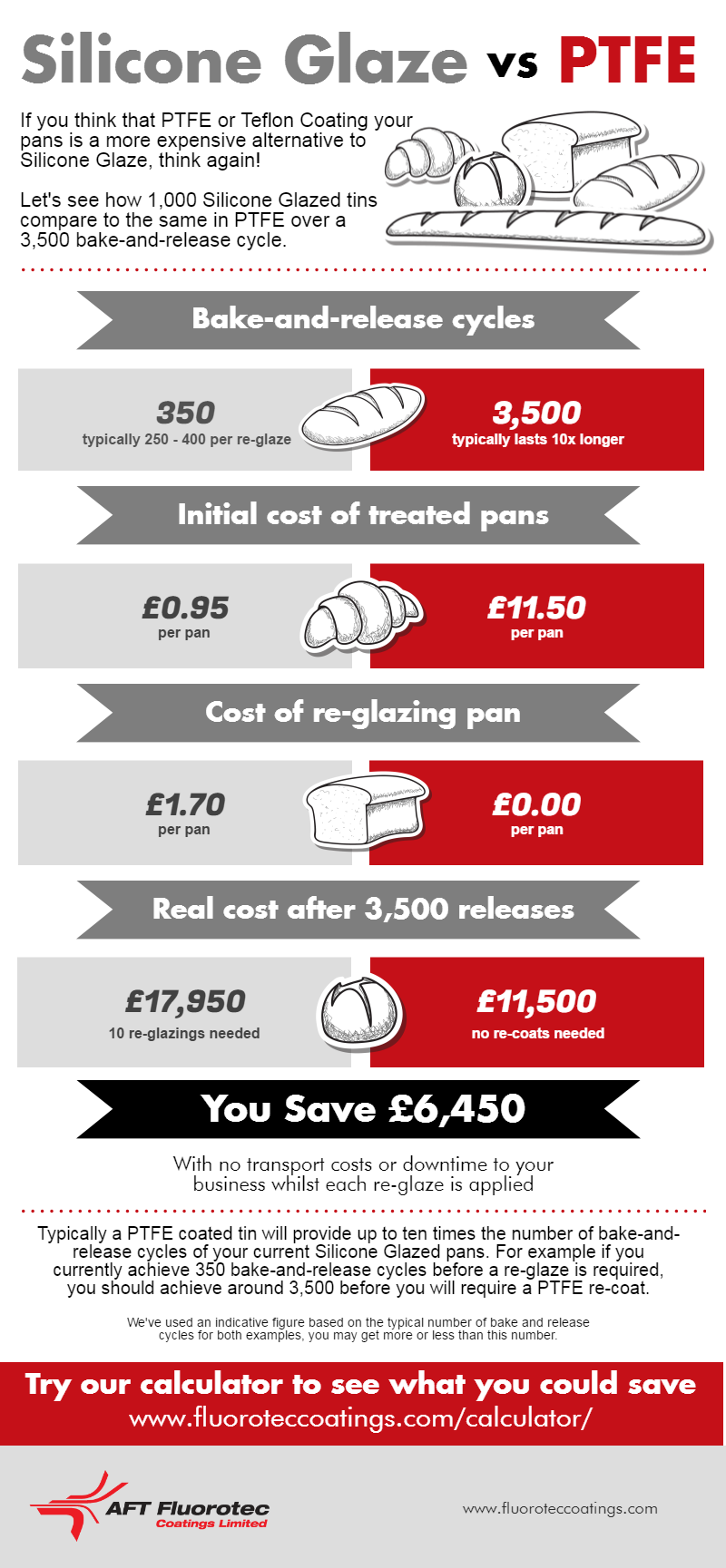 If you would like to find out more information about our PTFE coatings and how we can save you money then please contact our team today or get in by calling +44 (0)1992 721 936.
Why choose us Fluorotec? First-class customer service with rapid response to enquiries. We have a no-nonsense approach and are on hand for any technical assistance or material selection questions you may have. High quality, reliable products, delivered on time, every time
Discover More about our Coatings Expertise
We'll work with you to understand your application and recommend a coatings material that is suitable.
Coating Solutions