AFC non-stick release Coatings helps keep the fish feed production line flowing for the fish farming industry.
Recently AFT Fluorotec Coatings was approached by a leading supplier of sustainable aquaculture feeds and high performance diets for fish.
The Problem
A large processing chute being used for producing fish pellets was clogging up due to the dampness of the mix, this then caused product back up. AFT were asked to solve this issue by providing a suitable non-stick release coating that would help the flow of the product mix through the chute and eliminate expensive production downtimes.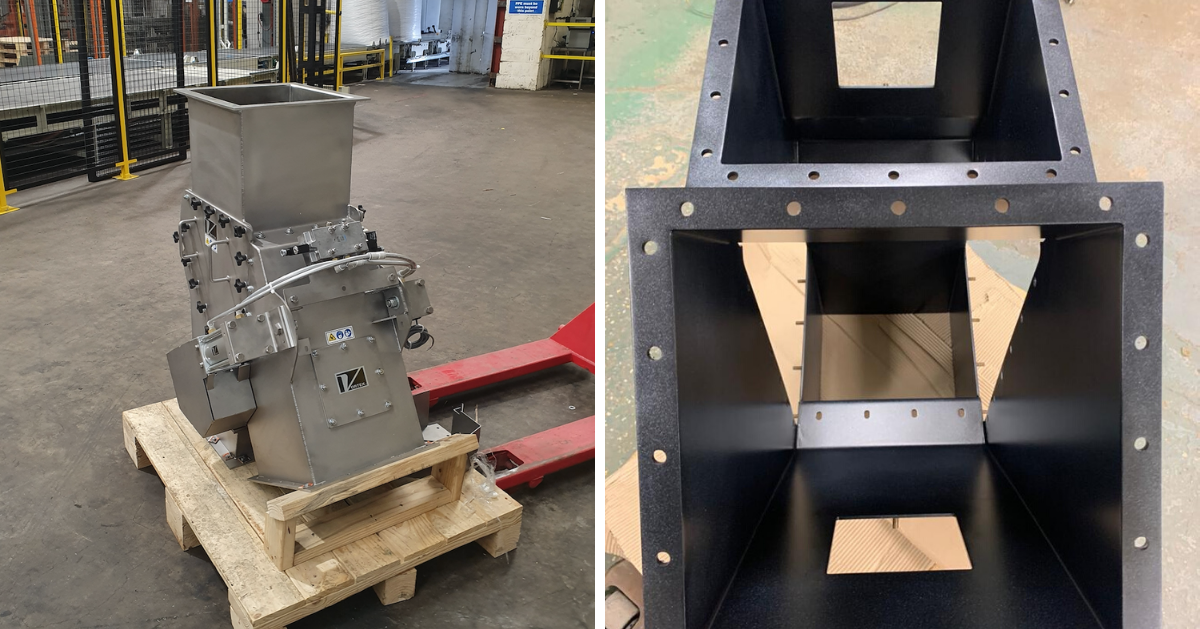 The Solution
AFC 2203 was chosen because of its high performance durable non-stick and low friction properties. The coating also provided an easy clean up surface and good chemical resistance to withstand any cleaning chemicals used during routine maintenance.
The chute was delivered to our factory at Hertford, disassembled for coating and processed to an agreed timetable to suit the customers production. The chute is now back in production, working well and as enabled the client to increase their production of fish pellets.
If you would like to chat about how our coatings can help your business, then get in touch.
Expert Coatings
Our coating solutions cover a wide range of properties with almost limitless applications across many industries. Our expert team can advise on the correct coating for your project, from non-stick to anti-corrosion, we will have a solution that can help.
Read more