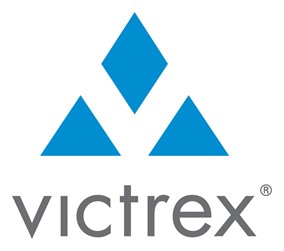 VITREX PEEK coated medical devices can provide superior performance. AFT Fluorotec are an approved supplier of VICREX PEEK.
The inertness of VICTREX PEEK and some of the other coatings we offer means that they can be used for medical applications. All of our medical device coatings are approved by the FDA.
Coated parts for medical equipment can be autoclaved for sterilising and also provide anti-bacterial surfaces.
AFT Fluorotec work with a number of clients in the medical and healthcare industry who require a coating that is both reliable and resilient, adhering to the highest standards for both performance and application.
Our coating systems are FDA approved and can be used where non-stick and easy clean properties are a must.
Choose a chemical (start typing)
20°C / 68°F
60°C / 140°F
100°C / 212°F

Resistant

Not Recommended

No Data

Resistant

Not Recommended

No Data

Resistant

Not Recommended

No Data
Resistant
Not Recommended
No Data
FDA Approved
All of our medical coatings are FDA approved.
Easy to Clean
Our coating solutions allow for sterilising and also provide anti-bacterial benefits.
Enhanced Surface Condition
Improves operating properties whilst also increasing durability.
Our Medical Coating solutions can be applied to a wide range of components
Bed components
Handles and rails
Hoists
Tablet chutes
Mixing vessels
Tablet moulds
Sterilisation equipment
Utensils
Dental lamps
APPROVED VICTREX PEEK SUPPLIER
AFT Fluorotec are a VICTREX PEEK approved processor. We have the capability to produce to your exact requirements.
All grades of VICTREX PEEK supplied by us are fully certified and tested. We take great care to ensure that materials are of the highest quality, through careful processing techniques and quality control.
Victrex Peek is resistant to harsh chemicals, has high temperature performance, high wear resistance and high electrical integrity, making it an ideal solution for the medical industry.
Properties of VICTREX Peek
Below are some of the unique high performance properties of PEEK that make it suitable for use in the medical industry.

Low friction abraison resistant surface
Corrosion resistance

Harder surface with low particulate generation

Broad chemical resistance

Heat resistance to 260°C (500°F)

Excellent steam and particulate abraison resistance

Excellent electrical insulator

No cold flow

Versatility - can be combined with other polymers to create unique properties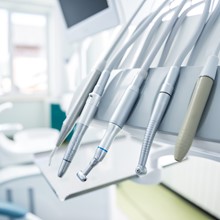 PEEK COATED DENTAL EQUIPMENT
Our customer has since carried out their own extensive testing on our PEEK coated die cast aluminium components and they are delighted with the results. They're also extremely pleased that they've been able to use their first choice material rather than opting for PTFE coatings.
Medical Coatings
Our innovative coating solutions are widely used on medical devices and equipment.
Our team are happy to answer any questions you have about using our products and services in your next project. Fill in your details below and we'll be in touch.