Whitford Xylan® coatings have long been the benchmark of industrial coatings.
They can be used for a variety of applications including consumer, industrial, automotive, flexible finishes, dip/spin, off-shore oil industry, bearings, moulds, garden tools, water /wastewater industry, reprographics, commercial bakeware, textiles and more.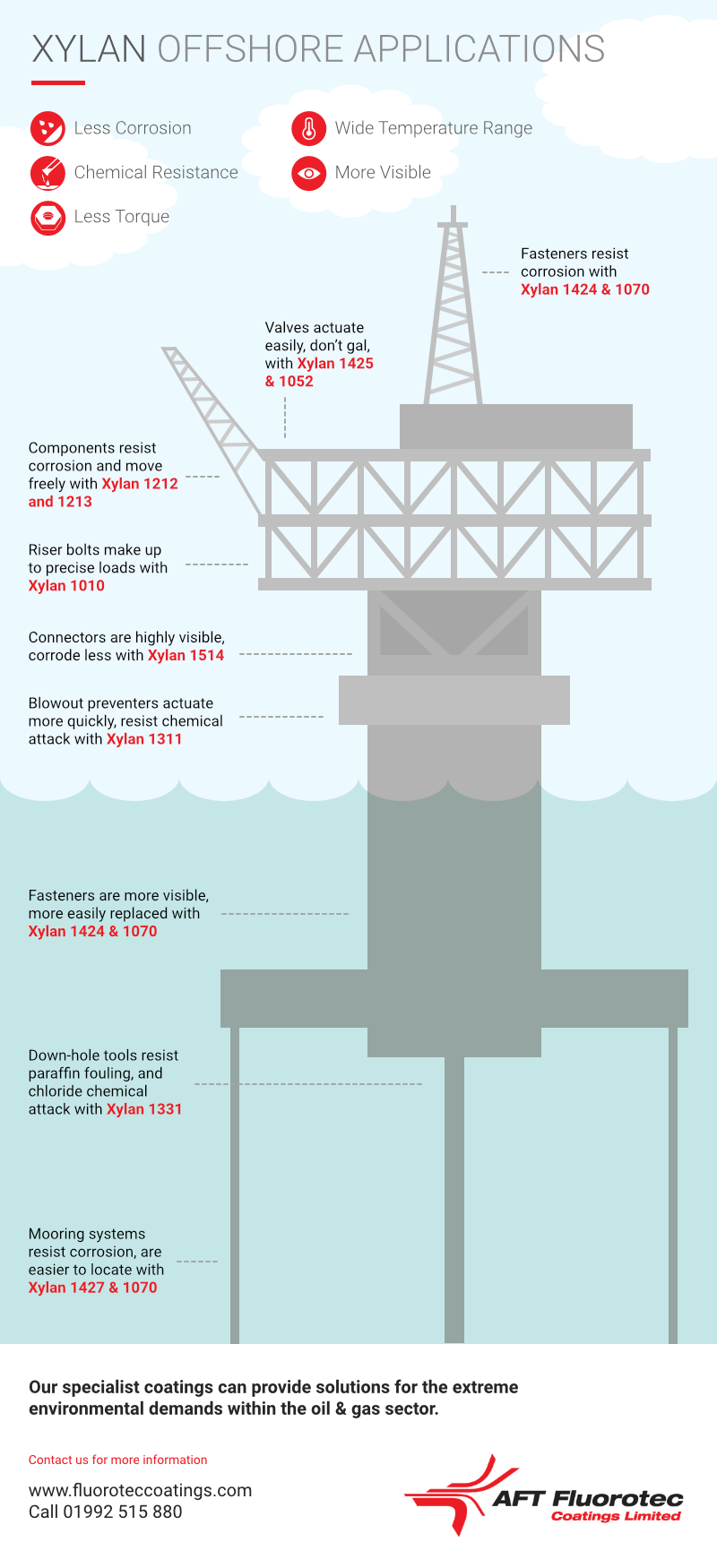 Desirable Dry Film Lubricants
Whitford Xylan® coatings are first and foremost dry film lubricants; however, they have many desirable secondary properties. These lubricants are combined in a matrix with the newest high-temperature organic polymers resulting in "plastic alloys" formulated to provide unique and desirable properties.
They can "work" under heavy loads, at high temperatures, in chemical and corrosive environments, and combinations thereof. In the industrial world, they are known as "extreme performance coatings."
These renowned coatings differ from traditional fluoropolymer coatings in one very important aspect — they are composite materials. Lubricants with the lowest known coefficient of friction are combined in a matrix with the newest high-temperature organic polymers.
Whatever your coating problem there is likely a Whitford Xylan® coating product to solve it.
If not, AFT Fluorotec Coatings will work closely with you to develop the coating that will.
What is WHITFORD Xylan Coating?
Whitford Xylan® coating is a dry film lubricant, designed for use on a number of fasteners and components such as Xylan® coated bolts which help prevent corrosion. PTFE and a number of other types of lubricants are typically used to create Xylan® coatings, these are applied in thin films.
Whitford Xylan® is the trade name for PTFE coatings offered by Whitford Corporation.
Benefits of Xylan® Coatings
Low friction (as low as 0.02)
Wear-resistance even under extreme pressures
Corrosion and chemical resistance in most environments
Weather-resistant against sunlight, salt water and road chemicals
Wide temperature operating range: from -420° to +550°F (-250° to 285°C)
Flexible curing schedule: ambient to 750°F (400°C)
Wide colour range
Good pliability
Machinable
Excellent adhesion properties