Whitford Xylan® coatings are widely used in the off-shore oil industry for a variety of applications such as bolts, fasteners, valves and connectors.
Xylan coatings are extremely effective, particularly for their remarkable low friction properties, making them ideal for dry lubricant applications.
The excessive wear and tear of the stud bolts in the following infographic show the effectiveness of xylan compared to other materials and coating types, especially cadmium plating and moly coating which have failed as a protective layer. Xylan coated bolts rotate even when there is external corrosion, preventing the "freezing" and loosening of nuts, regular maintenance, hydrogen embrittlement and the risk of danger.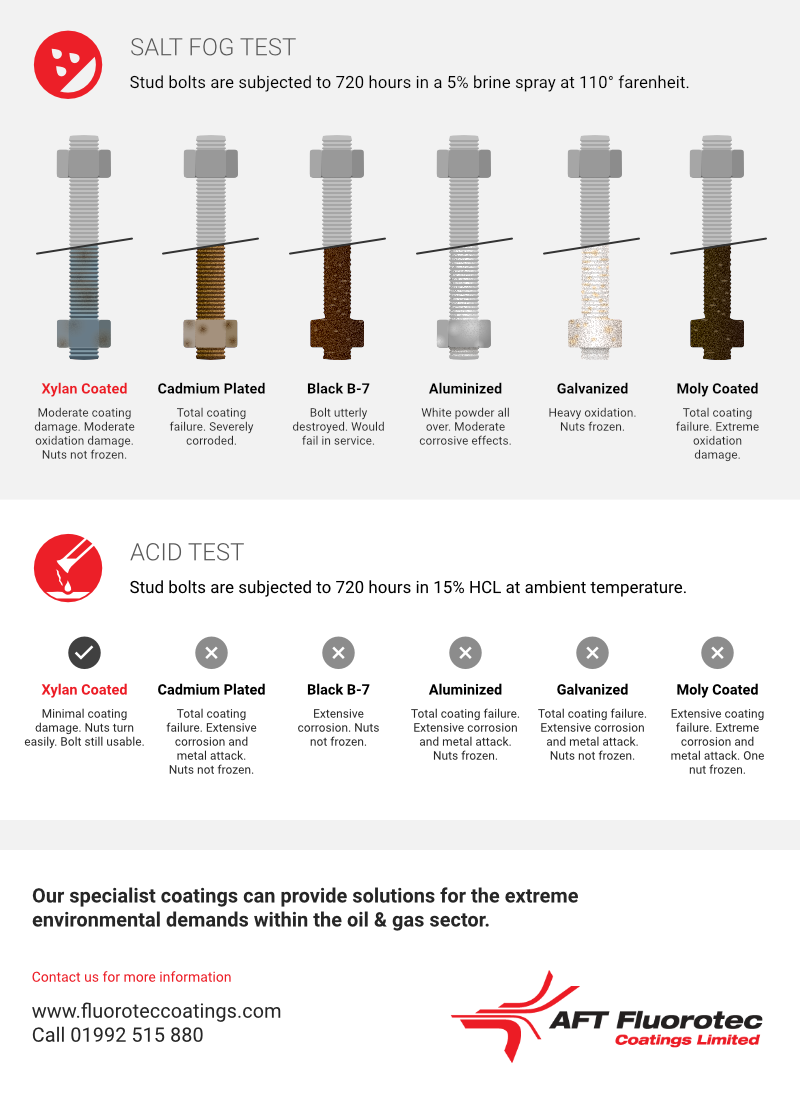 Xylan Coatings
Whitford Xylan coatings are dry film lubricants and can be combined with high-temperature organic polymers resulting in "plastic alloys" formulated to provide unique and desirable properties.
Xylan Coatings