Components made from VICTREX PEEK are used in high-demand applications in many industries, particularly oil and gas and automotive industries where components can be exposed to extreme environments. VICTREX PEEK components are an excellent alternative to metal as they are substantially lighter and offer a range of superior properties.
VICTREX PEEK is one of the highest performing engineering polymers in the world and its exceptional performance over a wide range of temperatures means it's a fantastic choice for industrial parts in demanding applications.
AFT Fluorotec can work with your team to design the VICTREX PEEK components you need, advising you on the best grade of the material to use and then manufacturing and testing your final components.
Injection Moulding
Injection moulded PEEK rods and tubes in over 15 grades of filled PEEK up to 350mm in diameter.
Extrusion
We offer Virgin PEEK as extruded bar and tube stock up to 500mm in diameter.
Machining
We can machine any grade of VICTREX PEEK to your requirements on our CNC machines.
Custom Designed Victrex PEEK Parts
AFT Fluorotec have worked with clients across the world to not only manufacture precision VICTREX PEEK components, but also to work with their technical teams to design both the component and the specific grade of VICTREX PEEK it should be made from.
The wrong choice of material can shorten the lifetime of your PEEK parts and even lead to critical applications failing as the material isn't suitable for extended use in extreme environments. Our experts can advise you on the exact material that will be suitable for your needs, and rigorously test it to meet your standards. All materials provided by AFT Fluorotec are fully certified and tested.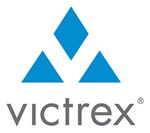 We can manufacture components in a range of filled PEEK materials, which maintain their chemical and high temperature characteristics, while fillers improve mechanical strength, stability, and wear resistance. 
Below you can find some examples of common grades of VICTREX PEEK.  If you have a specific requirement in mind, then contact us to chat with our specialists.  
We work with clients every day to help them discover the best solutions for their projects.
If your parts and components need to withstand high temperatures, be lighter as metal (but just as strong) and have a low coefficient of friction, VICTREX PEEK could be the right choice for you. VICTREX PEEK components are common in the oil and gas, medical, pharmaceutical and aerospace industries, but it's widely used across many other industries too.
Get in touch with our team to chat about getting your components designed and manufactured by AFT Fluorotec.
Common Grades of Filled VICTREX PEEK
| | |
| --- | --- |
| Virgin VICTREX PEEK | "Virgin VICTREX PEEK" (VICTREX PEEK without a filler) is a semi-crystalline very high performance engineering thermoplastic for extremely demanding applications. |
| Glass Filled VICTREX PEEK | Virgin VICTREX PEEK with 30% Glass fiber filler which dramatically increases thermal bearing strength and also has excellent creep and radiation resistance. |
| Carbon Fibre Filled VICTREX PEEK | Filled VICTREX PEEK with 30% Carbon Fibre filler gives the material a very high thermal bearing strength and lower coefficient of friction. |
| Modified VICTREX PEEK | A modified VICTREX PEEK material with special fillers. Formulated to give greater flexibility than standard VICTREX PEEK materials and a much lower coefficient of friction. |
| VICTREX PEEK HT | Our VICTREX PEEK HT materials, offers the same benefits as VICTREX PEEK with up to 3 times the wear resistance and other mechanical properties are maintained at elevated temperature. Reinforced materials are available with glass and carbon as a filler, and can be used up to 380°C. |
VICTREX PEEK
We're an Approved Processor of VICTREX PEEK, so can help you with material choice, as well as the design and manufacture of your PEEK parts and components. Get in touch with our experts today.
Contact Us