VICTREX PEEK polymer provides exceptional performance over a wide range of temperatures and extreme conditions.
It is a linear, aromatic, semi-crystalline polymer widely regarded as one of the highest performing thermoplastics in the world. It provides a unique combination and range of high performance properties.
Advantages of using VICTREX PEEK filled compounds

High temperature performance

Excellent chemical resistance

Excellent heat distortion properties

Excellent resistance to thermal ageing

Low coefficient of friction

Excellent wear resistance

Environmentally friendly

Good electrical properties

Lighter, but just as strong as metal
Check Chemical Compatibility of Victrex PEEK
Choose a chemical (start typing)
20°C / 68°F
60°C / 140°F
100°C / 212°F

Resistant

Not Recommended

No Data

Resistant

Not Recommended

No Data

Resistant

Not Recommended

No Data
Resistant
Not Recommended
No Data
Let's Talk
Complete our form to discuss the chemical/material compatibility in depth.
Our team are happy to answer any questions you have about the chemical compatibility of the materials we provide. Fill in your details below and we'll be in touch.
Why should I choose VICTREX PEEK?
VICTREX PEEK material is a semi-crystalline thermoplastic typically used as a replacement for machined metals in a wide variety of high-performance end-use applications.
VICTREX PEEK excels in demanding applications where durability is key, such as bearings, valve seats and back up rings. It is extensively used in the construction & offshore, aerospace and automotive industries but has successfully been applied within many others due to its diverse properties. We have a range of peek grades to choose from based on its intended use.

EXCELLENT WEAR RESISTANCE & LOW COEFFICIENT OF FRICTION
VICTREX PEEK materials are used for tribological components due to their outstanding resistance to wear under high pressure and velocity conditions.

LIGHTER, BUT JUST AS STRONG AS METAL
One of the key challenges for many OEMs is to make gains with not just cost, but also the quality of the components and products their produce. Components made from VICTREX PEEK can offer an equivalent strength and stiffness to their metal counterparts...but with up to 70% weight reduction!

HIGH TEMPERATURE PERFORMANCE
Excellent high temperature performance with glass transition temperatures ranging between 289oF – 324oF and melting temperatures between 649oF – 729oF.

EXCELLENT CHEMICAL RESISTANCE
VICTREX PEEK is widely regarded as having excellent resistance to a very wide range of chemical species over a range of temperatures, retaining high levels of mechanical properties and generally with little swelling or discoloration.

EXCELLENT HEAT DISTORTION PROPERTIES
VICTREX PEEK materials have excellent stiffness at high temperatures and correspondingly have high HDT values when compared with other high performance polymers.

EXCELLENT RESISTANCE TO THERMAL AGEING
The excellent retention of mechanical properties at various ageing temperatures in air for unfilled VICTREX PEEK was determined as a measure of thermal ageing resistance. 

GOOD ELECTRICAL PROPERTIES
VICTREX PEEK materials are often used as an electrical insulator with outstanding thermal, environmental resistance and mechanical performance.

ENVIRONMENTALLY FRIENDLY
VICTREX PEEK is fully recyclable and when used for components in the automotive and aviation industry, the reduced weight leads to improved fuel efficiency.
COMMON GRADES OF VICTREX PEEK
| | |
| --- | --- |
| Virgin VICTREX PEEK | "Virgin VICTREX PEEK" (VICTREX PEEK without a filler) is a semi-crystalline very high performance engineering thermoplastic for extremely demanding applications. |
| Glass Filled VICTREX PEEK | Virgin VICTREX PEEK with 30% Glass fiber filler which dramatically increases thermal bearing strength and also has excellent creep and radiation resistance. |
| Carbon Fibre Filled VICTREX PEEK | Filled VICTREX PEEK with 30% Carbon Fibre filler gives the material a very high thermal bearing strength and lower coefficient of friction. |
| Modified VICTREX PEEK | A modified VICTREX PEEK material with special fillers. Formulated to give greater flexibility than standard VICTREX PEEK materials and a much lower coefficient of friction. |
| VICTREX PEEK HT | Our VICTREX PEEK HT materials, offers the same benefits as VICTREX PEEK with up to 3 times the wear resistance and other mechanical properties are maintained at elevated temperature. Reinforced materials are available with glass and carbon as a filler, and can be used up to 380°C. |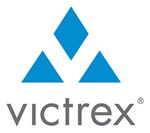 Filled materials maintain their chemical and high-temperature characteristics, while fillers improve mechanical strength, stability, and wear resistance. 
These are just some examples of common grades of VICTREX PEEK.  If you have a specific requirement in mind, then contact us to chat with our specialists.  
We work with clients every day to help them discover the best solutions for their projects.