AFT Fluorotec Coatings are happy to offer our top 10 recommendations as to how and why a PTFE or fluoropolymer coating system can help your business.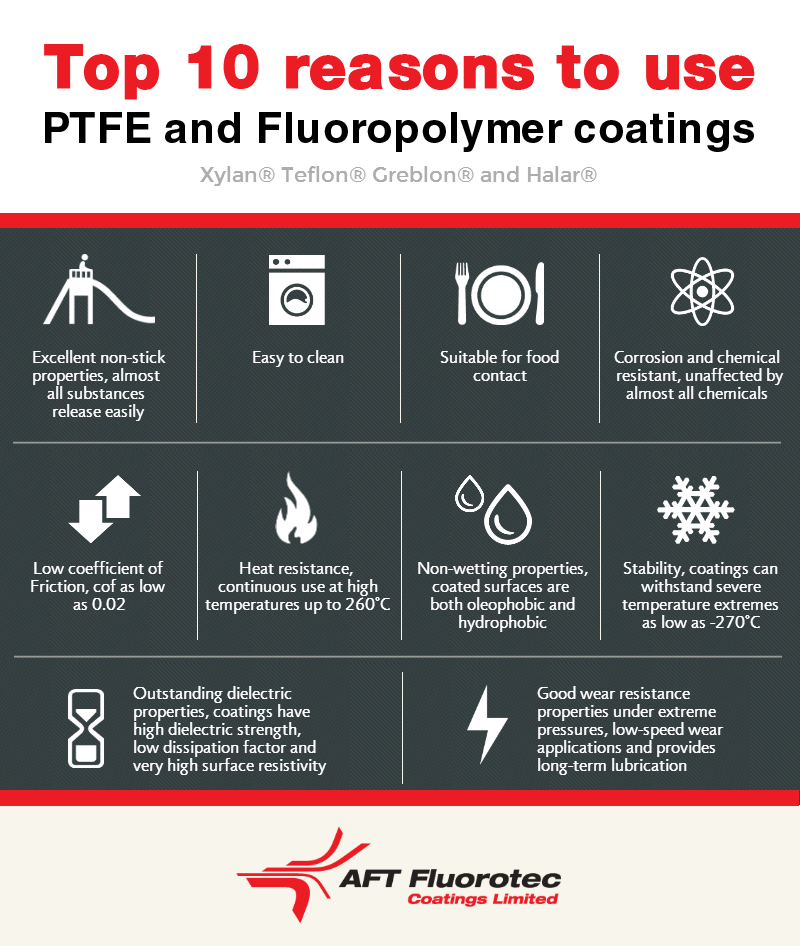 Thanks to our variety of coating types  and coating system, and their versatility  they can be applied to a wide range of substrates including carbon steel, aluminium, stainless steel, steel alloys, brass and magnesium as well as non-metallics such as glass, rubber and plastics.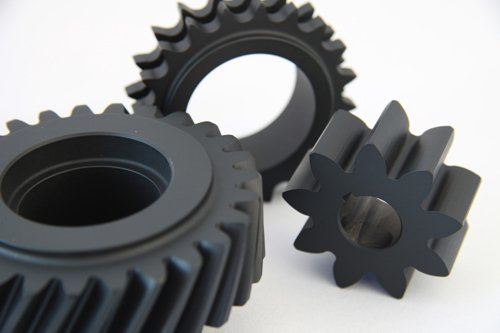 AFT Fluorotec Coatings has successfully provided coating solutions for application in many specialist sectors:
Food, cookware and Bakeware, Aerospace, Automotive, Pharmaceutical, Electrical insulation, Oil and Gas excavation, downhole monitoring, Print and Packaging, Industrial and Medical.
If you are interested in discussing a particular application further please contact us.