This Monday saw the arrival of 'British Pie Week', an awareness day created by Jus-Roll in 2007 to celebrate all that is good about the mighty pie. 
Savoury or sweet, the pie is a firm favourite in the diets of Brits and Fluorotec are definitely on board with the week-long celebration.
According to research carried out last year by Jus-Rol, the average British person puts away an impressive 2,160 pies in their adult lifetime. The study polled 2,000 adults and found pie enthusiasts consume a huge amount of pastry over the years, consuming at least 36 pies every year.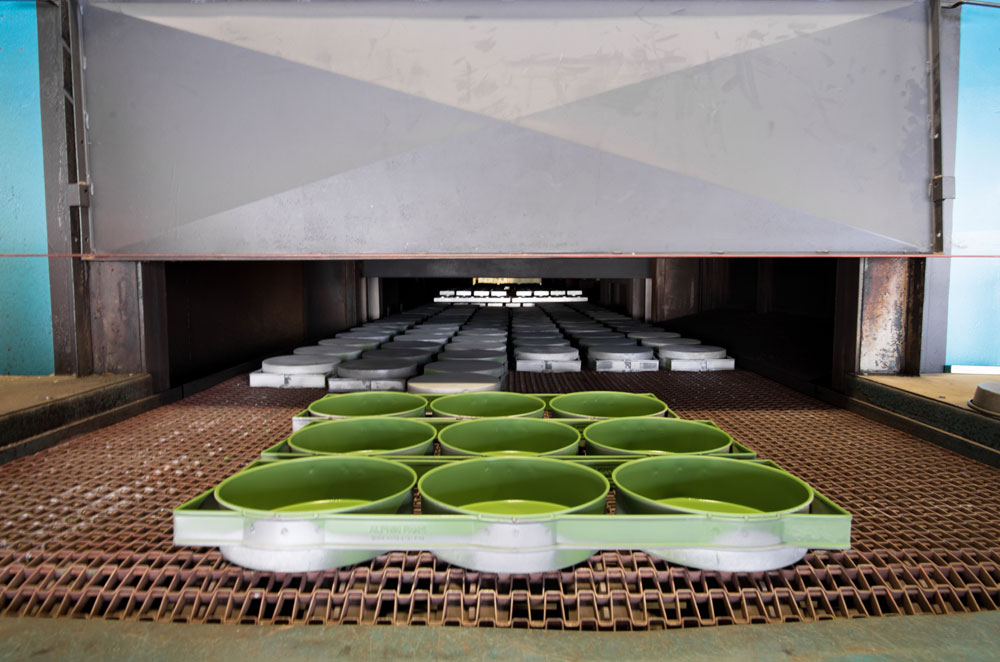 For the occasion this year, Uber Eats surveyed the nation to find Britain's favourite pie, with Apple pie coming out on top in the sweet category and Chicken & mushroom claiming the top spot in the savoury chart. 
Whilst there is some disagreement with these results here in the Fluorotec office, there is something that we do all agree on...
...the importance of having the correctly coated bakeware!
For food manufacturers and bakers, poorly coated bakeware can have a big impact on production. As coating specialists, we know first-hand how important the correct non-stick coating on your pie hoops and baking trays is to achieving that perfectly baked pie! Pies that burn or stick to your bakeware can cost you time and money.
There is a lot to consider when choosing your non-stick coated bakeware:
What temperature range does it need to tolerate?

What types of food will it be used for?

What is your cleaning process (what chemicals may be used)?

How will the equipment be stored?
Here at Fluorotec, we help businesses by providing a number of custom solutions to their unique bakeware coating challenges. Our range of composite coatings covers a wide range of uses depending on coating thickness, operating temperature range and maximum intermittent temperature. 
Old, used trays? Don't ditch - refurbish!
If you are a baker or food manufacturer, the chances are you will be baking a few more pies than normal this week! If you notice your pies are sticking to hoops and trays, your first instinct might be to ditch them and begin looking for new ones. This can quickly become an expensive exercise.  
But fear not, there is another solution. Our bakeware refurbishment service means we have the facilities to carefully remove both the carbonised products and old coatings before re-applying a completely new coating so that they are returned to their original condition. 
We have seen very old bakeware come into us with no life left in them at all, we have re-coated these and got these back working, good as new.
With a few days of British Pie Week still left, don't let poorly coated bakeware ruin your baking.  Let Fluorotec take care of your non-stick coatings and you can focus on producing delicious, tasty pies!
Industrial Bakeware Coatings
Whether you require a non-stick coating for new bakeware or the coatings on your existing tins are beginning to fail, our specialist bakeware coatings will increase productivity and reduce costs across your range of baked goods.
Bakeware Coatings