Industrial bakeware non stick coating from AFT fluorotec Coating Solutions.
Please send us your contaminated industrial baking tins, for us to refurbish, we can clean, degrease, and recoat, with a PTFE non stick coating in the colour of your choice.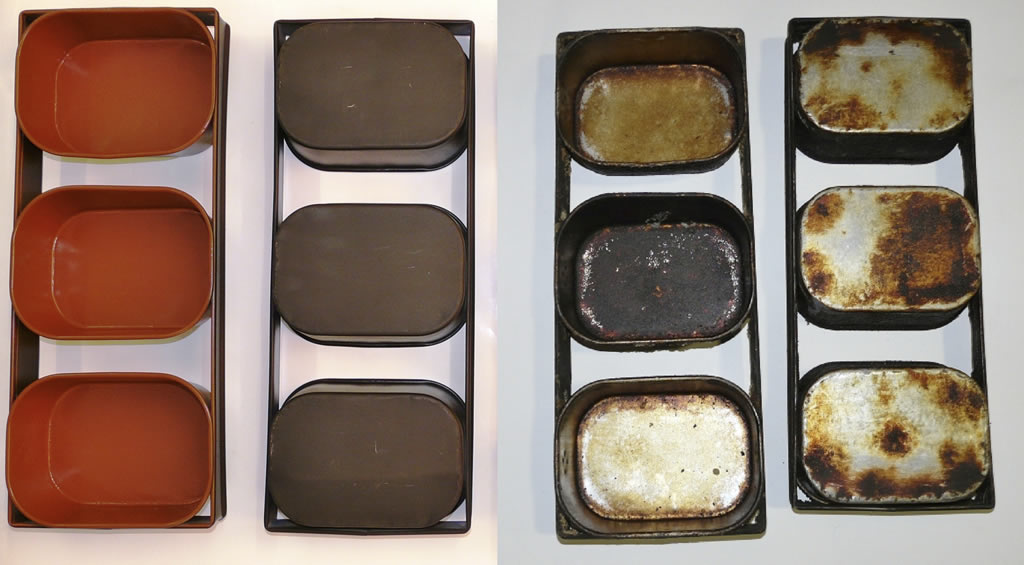 AFT Fluorotec will consult with you regarding your bake conditions and advise on material selection to ensure the maximum possible life is achieved from the industrial bakeware non stick coating that we will apply.
AFT Fluorotec have facility to handle volume enquiries for the bakery sector, cake tins, crumpet rings, bread tins, bloomer tins, baguette trays. If the tray can be re coated, we will ensure it is carried out to the highest possible standard, the the trays are damaged, we will consult on repair or replacement as required. We have in house facility for repairs to damaged tins and trays, and can reshape and weld minor damage to trays and tins as needed.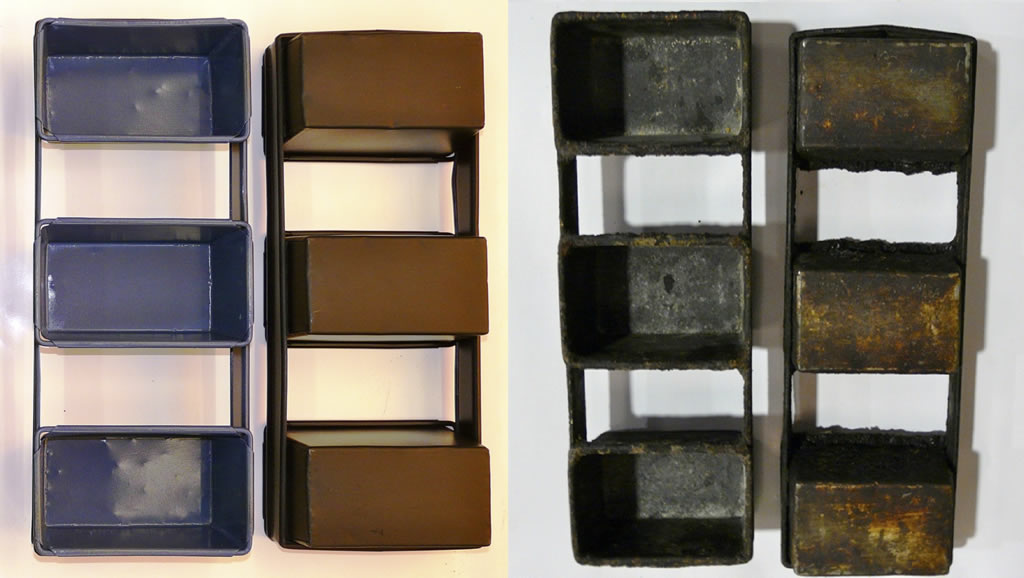 A PTFE coating will improve the release properties of the tray or tin and reduce the requirement to use oil in the baking cycle. Less sticking means less burned on oil and dough deposits, resulting in cleaner baked goods and less waste. Contact us today here, or come visit us at Foodex stand R399
Discover More about our Coatings Expertise
We'll work with you to understand your application and recommend a coatings material that is suitable.
Coating Solutions