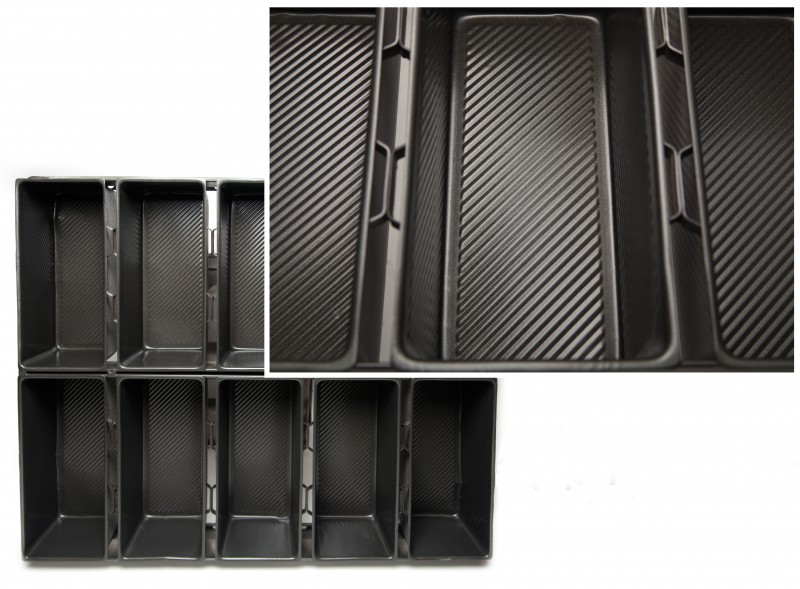 A PTFE non-stick coating supplied by AFT Fluorotec Coatings, will offer a release solution to your for your industrial baking process. A PTFE non stick coating, has been proven to reduce the amount of oil that is required in a bakery application by DuPont, a calculation demonstrating this can be found on our website.
A PTFE non stick coating solution will be tailored to meet your particular requirements to ensure the coating life is extended for as long as possible. Of course careful handling of the coated baking tin is also essential to extend the life of the tin for as many releases as possible. A PTFE non stick coating will be damaged by repeated metal to metal contact, as the coating is relatively soft. Incorrect stacking to sliding, or scrapping will cause the coating to fail sooner than it normally would in regular service.
AFT Fluorotec can apply coatings to brand new tins, and pans, and also can manage the removal, refurbishment, and re coating with a brand new non-stick coating to your industrial baking tins.
Discover More about our Coatings Expertise
We'll work with you to understand your application and recommend a coatings material that is suitable.
Coating Solutions