Having been in the slide bearing industry for a number of years we have been able to be a part of many projects of varying levels of difficulty and scale in various industries, with all resulting in a rewarding challenge.
For this particular order we had a customer request for a large quantity (130 off) of fairly technical slide bearings with tight tolerances and angles that would be difficult to achieve for most, to be used in green water/subsea applications. Given this information the customer required a supplier with the expertise and capabilities to complete such a task.
Welcome AFT Fluorotec; the home of precision manufacturing. This was certainly on the larger scale side of a project and one the most precise requirements of large slide bearing parts I have seen with additional challenges brought by having 1500-2500mm long x 500mm wide x 10mm thk stainless steel plate! As you can imagine completing each of the 130 plates was a testing feat in itself and here is why.
The part required us to overcome the following challenges:
A tight tolerance that would require a machined finish on every available dimension on a part that was both large in size and heavy.

A rhombus style shape that made maneuverability and handling more difficult

Precision machined chamfers on every corner.

Logistics of creating a smooth flow of work for multiple operations

Storage for a large quantity of raw materials
All the above (including the occasional spanner in the works that challenges all planned eventualities) and a tight delivery for the beginning phase of an even larger project looming, made for a highly exigent order.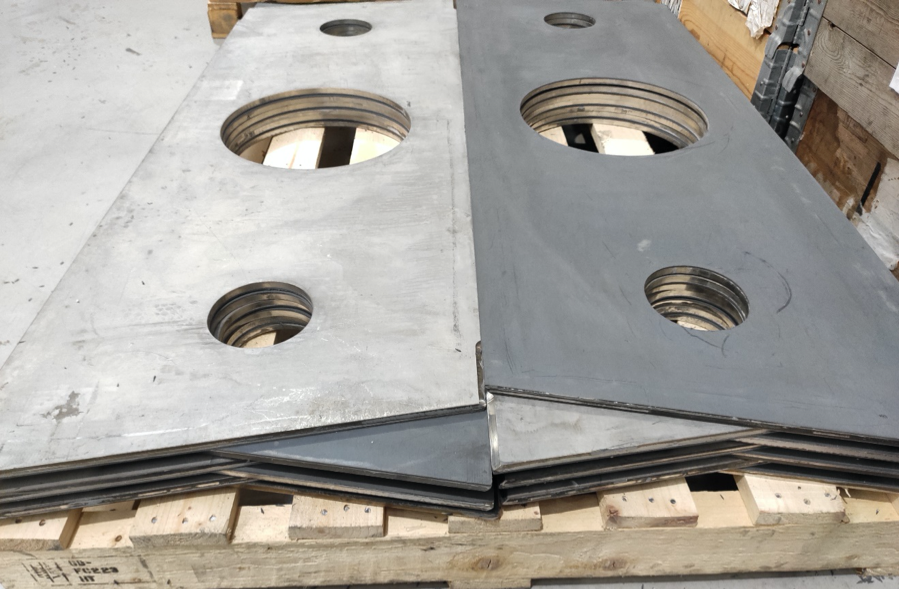 order completion
With the behemoth task ahead of us we got to work right away ensuring we had everything organised and ready for when the raw material would arrive. All aspects of the work were scrutinised to ensure the best possible result and maximum efficiency from our endearing workforce. This involved innovative procedures that would see us succeed in completing the order and setting a new standard for future orders.
The parts were sent out and are currently in use and with the quality we provided during this first stage of a large project leaving us confident in our capabilities for future large scale projects.