In this second instalment of our non-stick coatings case studies for the food industry, we're going to look at how we've been working to help a sushi food supplier based in the UK.
Background
The company has a rapidly expanding High Street fast-food business. They currently have 53 outlets with a further 16 due to be opened in the near future. They approached us because of increasing concerns about the production of their sushi rice.
The problem
One of the main problems they experienced was the non-stick coating on in-store sushi rice cooking and or processing machines and allied components wearing out.
These machines and associated processing components are not easy to keep clean when in constant use. In-house cooking and processing take place over a number of stages every day. With such large quantities of sushi rice being made every day across all their outlets, delays in production were having an impact on the efficiency of the business.
Another important factor we had to take into account was the fact that strict hygiene protocols are in place for all machines and processing equipment to maintain the highest standard and levels of cleanliness.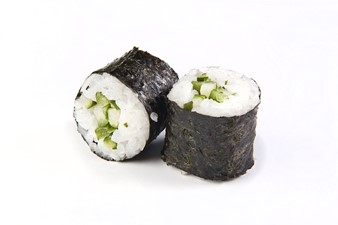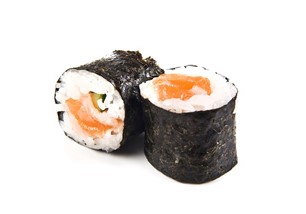 Cooking at home
Cooking rice is not normally something you would associate with requiring a non-stick surface. Most of us cooking rice at home don't worry about using our Teflon pans for it.
If you cook your rice in a pot, you'll usually find that due to its high starch content, inevitably some of it gets stuck to the bottom which you then have to soak and scrub off. Using non-stick cookware and utensils to make your rice at home makes cooking rice much easier and causes less waste.
Our solution
We're providing an ongoing service that includes the planned application and/or re-application of non-stick coatings to all necessary components, including:
Rice cooking
Mixing
Handling
As part of the in-house service facility, a planned maintenance programme has been developed which includes the regular inspection and replacement of food processing equipment or systems within the growing network of outlets in order to:
Maintain and the highest level of cleanliness
Improve production capability
Provide a consistent and prompt service to customers across all outlets
Our high-quality work and fast turnaround were an important factor in securing this work on an ongoing basis.
We pride ourselves on being able to develop tailored coating solutions to the issues faced by clients.
If you need expert coating advice and application for a specific problem affecting your business, contact us now.
Discover More about our Coatings Expertise
We'll work with you to understand your application and recommend a coatings material that is suitable.
Coating Solutions