Our Middle Eastern customer was awarded the bid to produce the support structures for the Northern Bio-dome of the new Oman Botanic Garden, an oasis of more than 1,000 acres to be located in the foothills of the Al Hajar mountain range. Roughly 20 miles from the capital Muscat. Which once completed will be the largest botanical garden in the world.
They contacted ourselves to aid in designing and supplying slide bearings for a mock up to test their theory for erecting the northern bio-dome, as is often the case the slide bearings were an afterthought and therefore required the up most urgency. We reacted, quoting them for our proposed slide bearings to suit their requirements and assisted in confirming that their proposed idea works in theory. All that was left to do was produce the actual bearing sets.
The bearings for this particular order were quite specialised and unlike the more standard bearing configurations that have a flat steel plate with PTFE bonded to it.
These plates required curved and tapered bearings with PTFE bonded to the convex and concave side respectively, to come together in a clearance fit and allow for the movement of their structure when required.
The Slide Bearings
The structure below was the part in question when it came to producing the slide bearings.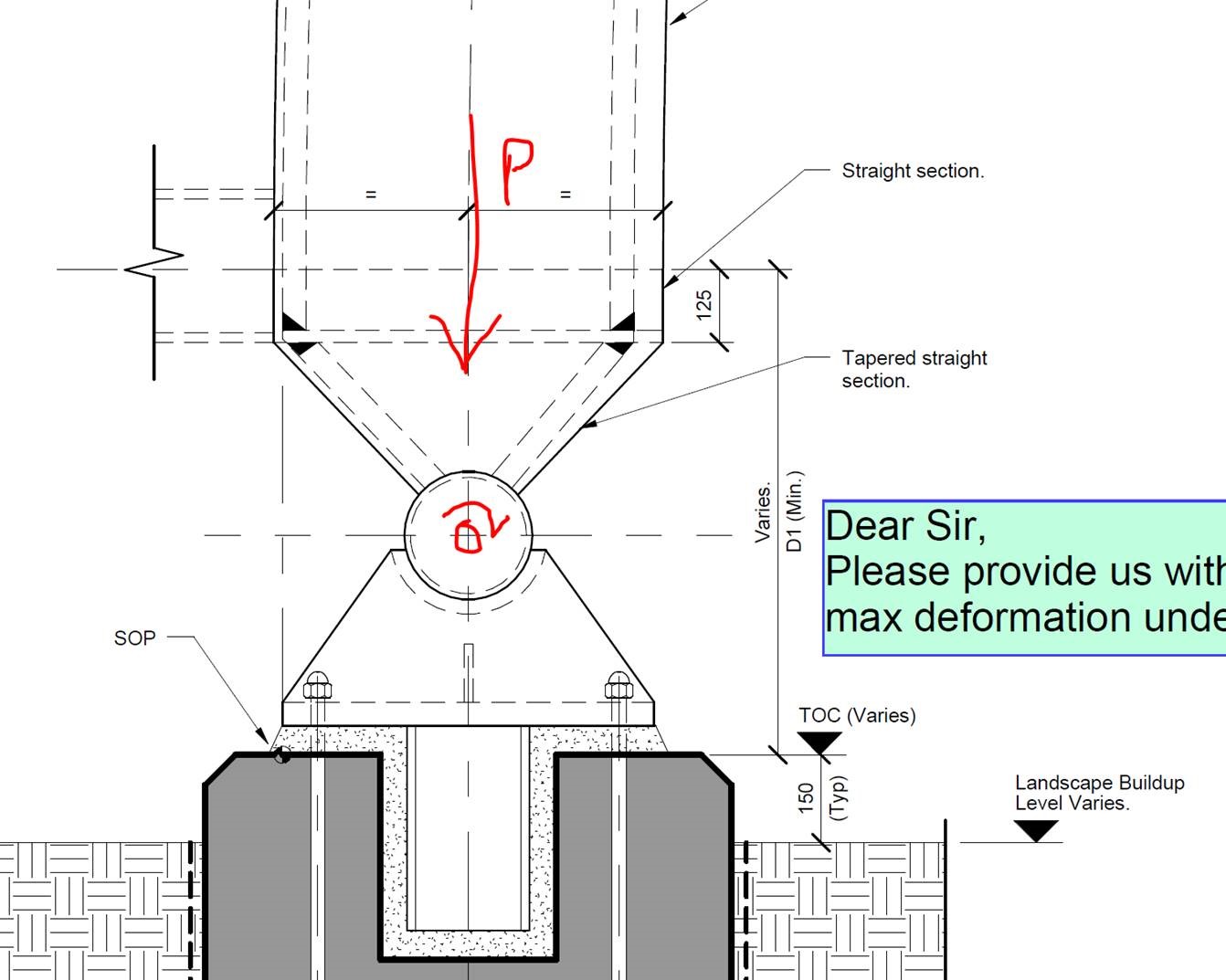 We had to ensure that it could take the load that the customer would be placing on it, this was done through some simple calculations along with clarifications from the customer on the contact area required. This allowed us to produce the most effective bearing for them to trial in their structure.
We produced sample bearings that have since been sent to Oman. Once past the trial phase in the Northern bio-dome, we will be privileged enough to be awarded the order to produce the bearings for the remainder of the beams making up the Oman Botanic Gardens northern bio-dome.