In September of 2020 AFT Fluorotec Coatings acquired the assets (plant and equipment) and the intellectual property of RFI Screening, a family run business specialising in thermal spray coating solutions as well as surface preparation and coating removal treatments.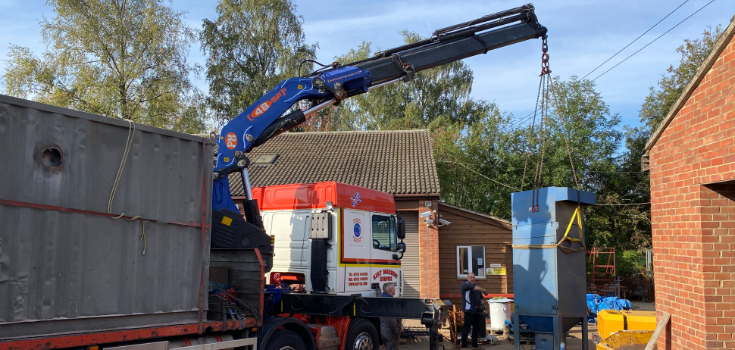 Spraying equipment being transferred to our warehouse
AFT Fluorotec plan to relocate the production operation into the coatings facility in Hertford, with investment being made into any new equipment that is required. The result will be a new complementary facility that will strengthen the existing coatings business.
We are extremely excited about the acquisition and our new found ability to offer clients an end-to-end service offering. We will now be able to offer a more extensive coatings service completely in house, including: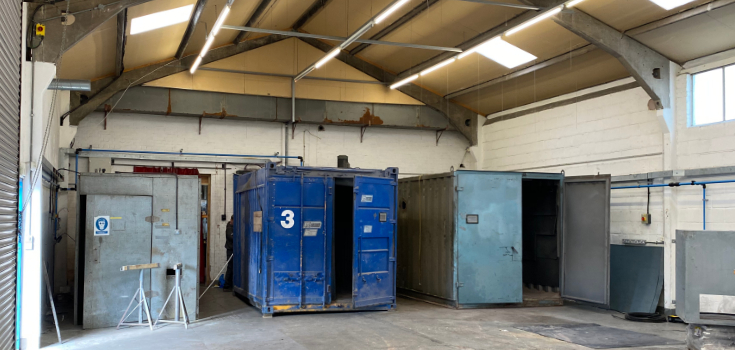 Fully serviced and refurbished blast and spray rooms relocated into AFT Fluorotec Coatings
About the acquisition, Managing Director James McAllister said, "I am optimistic that the integration of the RFI business into AFT Fluorotec Coatings will be extremely beneficial to our business. RFI have operated closely with us over the years as a key supplier, and this integration will allow us to take full advantage of the RFI line of services, and offer these to our customer base. We hope our customers will benefit from reduced lead times, and a smoother service as a result".
Steve, former owner of RFI Screening said, "I am pleased that the business has been taken on by Fluorotec, and that the long serving team will be able to continue with their employment".
Steve plans to retire after working for the majority of his career in the business that was started by his father. However, he has agreed to stay on as advisor for the short term future, to give us the benefit of his vast experience.