One of the things that set us apart from our competitors, is the sheer depth of our expertise when it comes to coatings solutions.
In many cases, we work with customers who have previously been unable to find the right coating for their project and came to use our knowledge to recommend or design the ideal type of coating.
As a result of this, we've got a reputation for being able to provide coatings for even the most extreme environments, such as our AFC 2104 coating which is corrosion resistant and widely used in the offshore and subsea industries for connectors and fasteners where atmospheric corrosion resistance is required.
Factors such as the environment that the stud bolts will be used, the temperature range they need to tolerate and what chemicals they may be exposed to, all determine the final selection of coating material. This ensures that your bolts are durable and corrosion-resistant.
Key Properties
Environmental Protection: When creating your Stud Bolt Coatings, you can be assured of complete environmental protection.
Exceptional Hardness: Our Stud Bolt Coatings provide exceptional hardness at elevated temperatures.
Optimum Balance: Our Stud Bolt Coatings have an optimum balance of low friction, hardness and durability.
XYLAN COATED STUD BOLTS
Xylan (a brand of PTFE created by Whitford), is commonly used for coating components to be used in extreme environments as it has a number of desirable properties:

Low Friction

Wear Resistant

Corrosion Resistant

Weather Resistant

Wide Temperature Range (-420° to +550°F / -250° to 285°C)

Good Pliability

Chemical Resistant

Machinable
enabling fasteners to be safely tightened to higher tensions
An application of our AFC2104 or AFC2114 coating will enable tightly controlled torque and tension relationships without exceeding the elastic limit of the metal.
Assembled parts are held together with a clamping force which is provided by the tension in a fastener. Tension is the stretch or elongation of a bolt. Torque is the 'twisting force' required to tighten a fastener. Parts are assembled using a 'torque wrench'. The Torque wrench is simply a way of applying and measuring the Torque or 'twisting force'.
There is a relationship between torque and tension that enables you to 'know' the tension in a fastener by measuring the torque applied in assembling the part. However, there are many factors affecting the validity of this relationship so 'safety allowances' have to be made to accommodate this inaccuracy.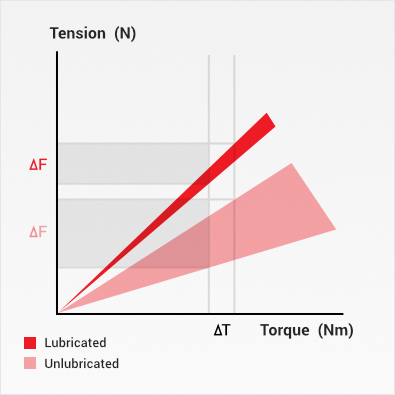 Ideally, fasteners are tightened to the maximum tension without exceeding the 'elastic limit' of the metal when the bolts stretch becomes permanent. As you can see from the graph above, AFC 2104 and 2114 coatings reduce these inaccuracies.
This means our coated fasteners can be tightened up closer to the 'elastic limit' with the confidence of not exceeding it. A tighter fastener works better and requires less maintenance than a less tight one. Also, lower torque (effort) is required to tighten the fasteners.
EXAMPLE APPLICATIONS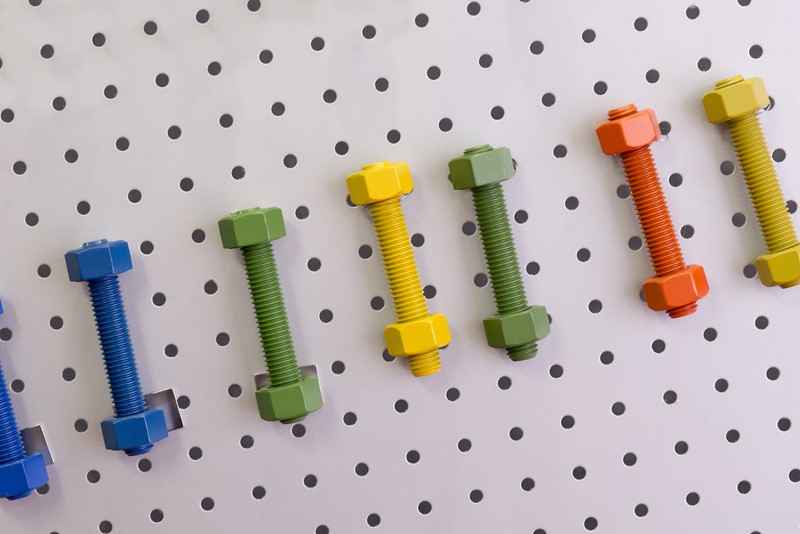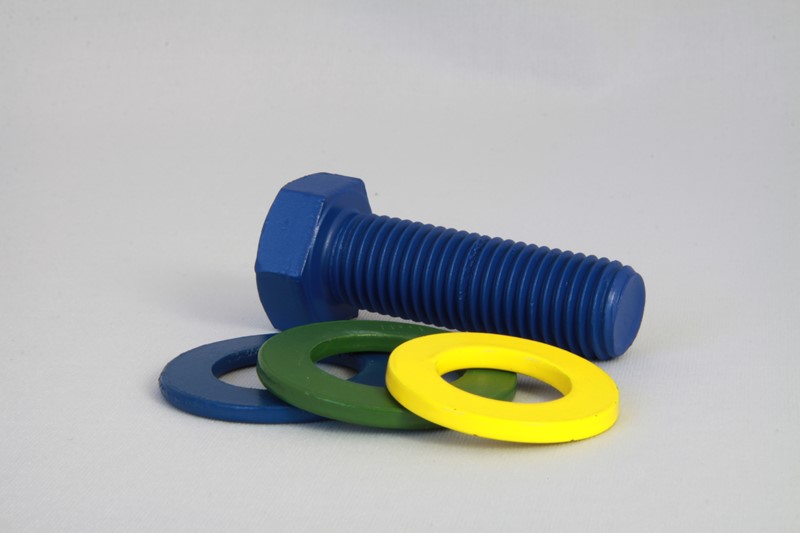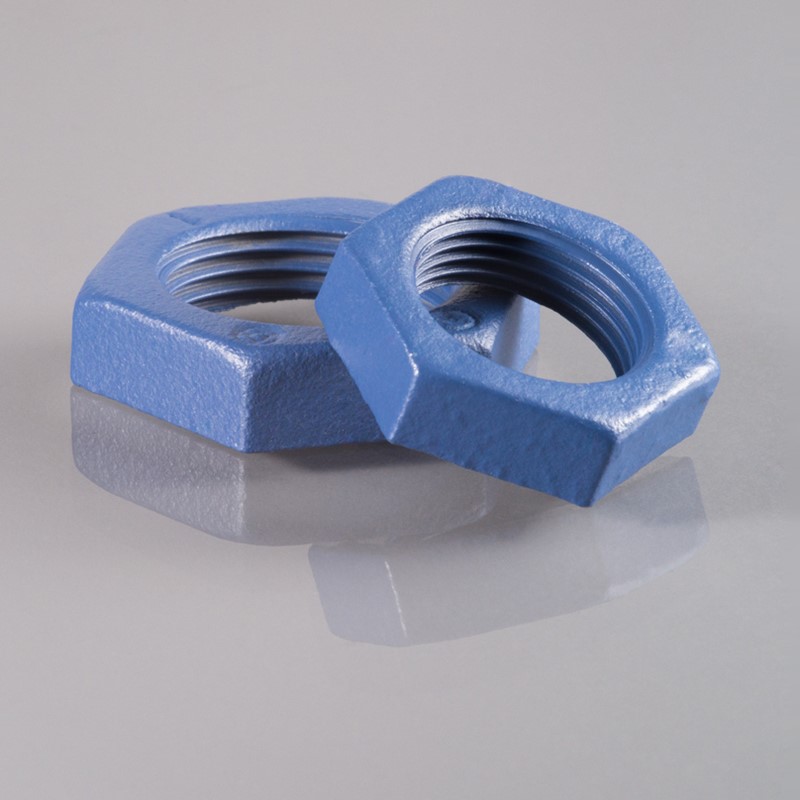 Need your stud bolts coated?
We can work with you to determine the best grade of PTFE for your application. Call
01992 515880
Get in touch