AFT Fluorotec have been manufacturing slide bearings for the UK construction industry for many years.
Slide bearings are becoming more and more common as buildings use steel skeleton structures and require the use of movement and / or expansion joints in the form of PTFE slide bearings.
Our Experience
The projects we have been involved in just over the last 12 months is vast, including the Olympic stadium and village, Edinburgh's new Haymarket station, The National Performance Centre for Sport at Heriot Watt University and dozens of less high profile supermarkets, schools and car parks.
We work in close partnership with many structural steel companies, architects and engineers and find ourselves the technical partners for many of these projects when it comes to talking about slide bearings.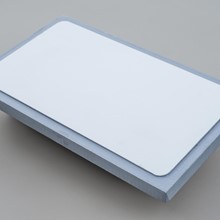 Slide Bearings Case Study: Ashton Gate Stadium
Learn more about our involvement in the redevelopment of Ashton Gate Stadium through supplying slide bearings for the new West Stand.
Slide Bearings
Have a query about slide bearings? Get in touch with our team of experts.
Our team are happy to answer any questions you have about using our products and services in your next project. Fill in your details below and we'll be in touch.