Tried, tested and trusted
AFT Fluorotec PTFE skidway plates or Teflon skidway plates – are used to aid the skidding of topsides, jackets and other heavy fabrications. Structures weighing up to 30000 tonnes have been successfully loaded out on PTFE skidways.
We offer a range of PTFE skidway plates to suit your individual requirements. At AFT Fluorotec we like to push the technical boundaries, which is why we developed a special reinforced PTFE material specifically for skidway applications.
Introducing AF115

Excellent compressive strength

Extremely low coefficient of friction

Outperforms traditional reinforced PTFE materials

Undergone rigorous laboratory testing for qualification purposes

Used by many renowned heavy engineering construction yards throughout the world
Skidway plate properties
Typical coefficient of friction values are 5% for static (breakout) and 1% for dynamic. These values are based upon the correct installation of the PTFE skidway plates, surface finish of the timber skid shoes and the application of additional lubricant. We recommend the use of additional lubricant to reduce the initial static friction caused by absorbent timber skid shoes, lengthy construction periods, uneven loading and construction site debris. The coefficient of friction is increased without the use of lubricant.
One of our typical PTFE skidway plates consists of 2.5mm thick reinforced PTFE hot cure factory bonded under controlled conditions to a 3mm thick carbon steel plate. PTFE skidway plates are normally manufactured with a 25mm welding lip around each edge. This prevents the PTFE from being damaged when the skidway plates are tack welded into position. We are able to offer reinforced PTFE with dimples spread uniformly across the skidding surface. The purpose of the dimples is to retain additional lubricant.
At AFT Fluorotec we recognise the importance of our customers receiving the PTFE skidway plates in the same condition they leave our factory. Due to the geographic location of many of our customers, protecting the Skidway plates during extended sea transport is an essential part of the supply process. We apply the same quality of materials, care and quality control to our packaging and despatch as every other part of our manufacturing process.
We ensure we provide an extensive quality control and testing within our business. Manufacturing procedures are carried out in line with our quality system and each batch of PTFE Skidway plates are subject to industry standard testing.
Save money, retain quality
We keep our prices extremely competitive by always holding the component materials to manufacture your skidway plates.
A reliable supplier
We understand you need a reliable supply chain, and we work hard to ensure all orders are manufactured and delivered on time.
Our years of experience
We've been manufacturing skidway plates for more than 30 years and have worked on many high profile projects.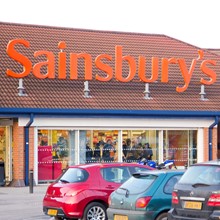 Slide Bearings for Car Park Construction Projects
A short case study looking at how AFT Fluorotec approach slide bearing construction projects.
Skidway Plates
Contact us to discuss our skidway plates services.
Our team are happy to answer any questions you have about using our products and services in your next project. Fill in your details below and we'll be in touch.