We are one of only two companies in the UK that have the capability to manufacture standard and specialist PTFE and PEEK tubes and rods in-house. Our range of PTFE & PEEK AF grades has been developed in-house and are produced by way of a variety of moulding processes depending on size, section grade and internal fed use. With 700+ powders and fillers in stock at any time, and moulds from 6mm to 1800mm diameter we are able to manufacture virtually any size of tube or rod, in any grade of material you require, with very short lead times.
We can manufacture and supply tubes and rods direct to you, but also have 25 years of experience in designing and manufacturing complex components and parts. With years of engineering design experience in-house and a wide range of state-of-the-art CNC milling machines and CNC lathes across our 3 manufacturing locations
We can also manufacture etched tubes and parts. Our materials can be bonded to board for machining at your premises if required.
Range of sizes
We are able to offer virtually any size of tube or rod, from 6mm to 1800mm diameter and in any grade of material you require.
FDA approved
We are able to supply FDA Approved PEEK and PTFE tubes and rods and USP Class VI approved PEEK and PTFE tubes.
Bespoke solution
We create polymer tubes and rods designed to suit your requirements and can also design a unique grade of PTFE or PEEK for you.
WHAT IS PTFE?
Polytetrafluoroethylene (PTFE) is a synthetic fluoropolymer of tetrafluoroethylene.  
Being hydrophobic, non-wetting, high density chemically-inert and resistant to high temperatures, PTFE is an incredibly versatile material with a wide variety of applications, though it's perhaps best-known for its non-stick properties.
PTFE is an incredibly versatile material used across many industries, thanks to its stable and durable characteristics and affordability.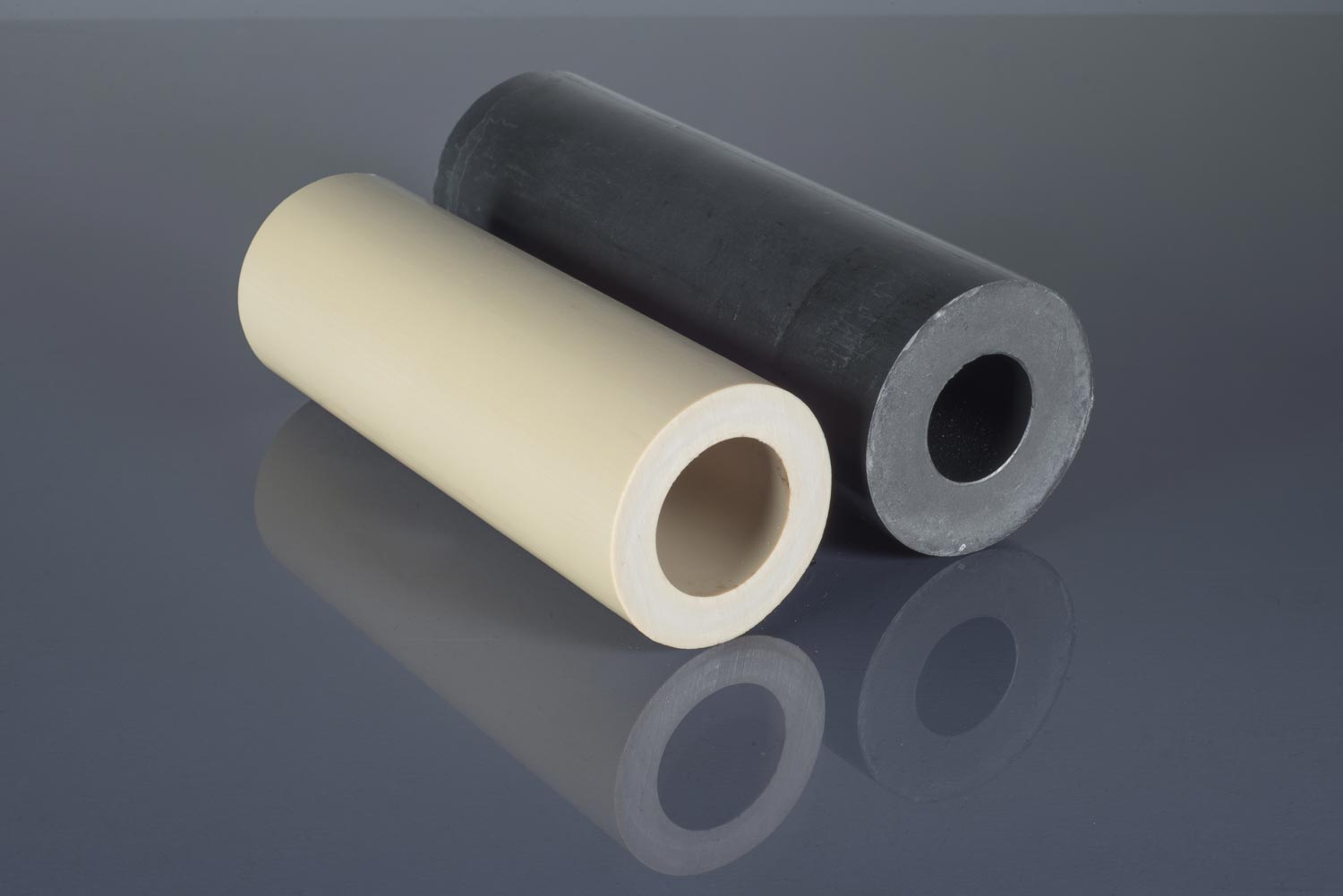 PTFE Tubes & Rods
Have a query about our PTFE tubes & rods? Get in touch.
Our team are happy to answer any questions you have about using our products and services in your next project. Fill in your details below and we'll be in touch.