Fast turnaround to keep your production running
Over the past few weeks AFT Fluorotec Coatings has responded to a number of maintenance breakdowns for plant and machinery in a number of different industries. Our ability to provide a fast, flexible service minimises downtime and enables plant engineers to have a planned maintenance window for their production downtime.
Our rapid turnaround (in some cases 24hrs) has enabled plant to be back up and running with minimal disruption to the customer's production. At our Hertford site our service includes a complete coating refurbishment with controlled removal of the old coating often resulting in parts being restored to their original manufactured condition.
Our coatings are carefully chosen from the full range of Teflon®, Xylan®, Greblon® and Halar® finishers plus our own specially formulated AFC range, this enables us to provide the best solutions to many engineering problems. For those applications with extreme wear, a reinforced base coat can be applied which strengthens and prolongs the life of the coatings.
Refurbishment of processing machinery and engineering equipment includes;
Food processing and bakery equipment (mixers, dough hoppers and chutes, dough rounders and moulds, spreader bars, rollers, cutting / slicing blades, sweet and chocolate moulds and mixing equipment).
Material handling equipment (hoppers, pumps, tanks, valves, impellers, vessels, tablet chutes, conveyor equipment, guide rails, pulleys, mating parts and rotating equipment).
Printing and packaging equipment (ink pans, glue tanks, glue rollers, glue nozzles, book binding machines, heat seal bars, hot foil tools, scrappers, cutting blades).
Chemical processing equipment (process vessels, pumps, valves, containers, acid tanks, agitators, pipework, pipe spools, fans, chemical tanks and centrifuges).
Case Studies
Bakery Dough Hoppers
We recently provided a fast turnaround for two bakery dough hoppers that needed refurbishment of the old non-stick coating. These hoppers are an integral part of the plant bakery production process and need to be operational 24 hours a day, 7 days a week.
The old non-stick coating had started to fail, causing product contamination and production downtime. In just two days, we stripped off the old coating, repaired metal work damage and replaced it with our AFC 3600 coating (our specially designed reinforced non-stick coating for dough and divider hoppers).
The AFC 3600 coating system has a stainless reinforced base layer giving:
Improved abrasion resistance
Extended life
Enhanced release properties
The new coating system ensured efficient dough processing with minimal wastage and cleaning times.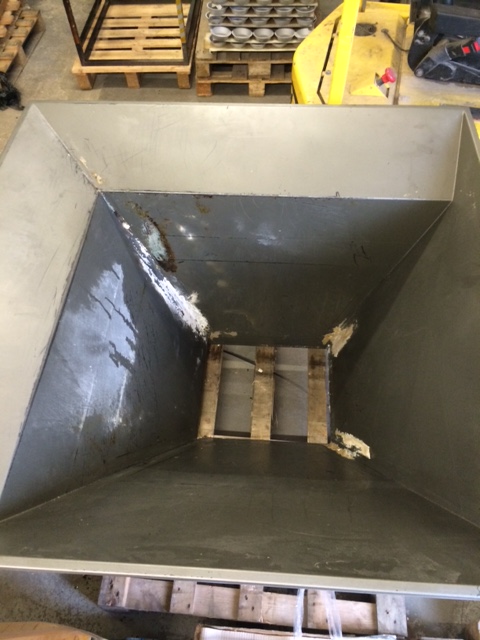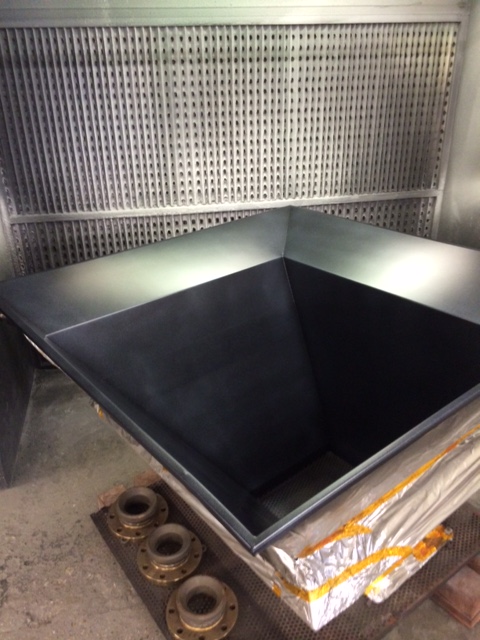 Printing and Heat Sealing Packaging Production Parts
AFT Fluorotec Coatings have recently solved two separate sticking issues on mechanical handling equipment.
The first item was a glue tank reservoir and application rollers used for book binding. The equipment is used to apply hot melt adhesive to book spines and needs a good continual performing non-stick coating to prevent glue build-up and an easy clean surface when the machinery is shut down.
The original OEM coating had started to fail and the glue residue was taking longer and longer to remove which meant production output was declining. We provided a quick solution to the problem by removing the old coating, mechanically cleaning the parts and applying a new improved non-stick coating (AFC 2202). The parts were turned around during the customer's weekend shutdown resulting in no loss of production.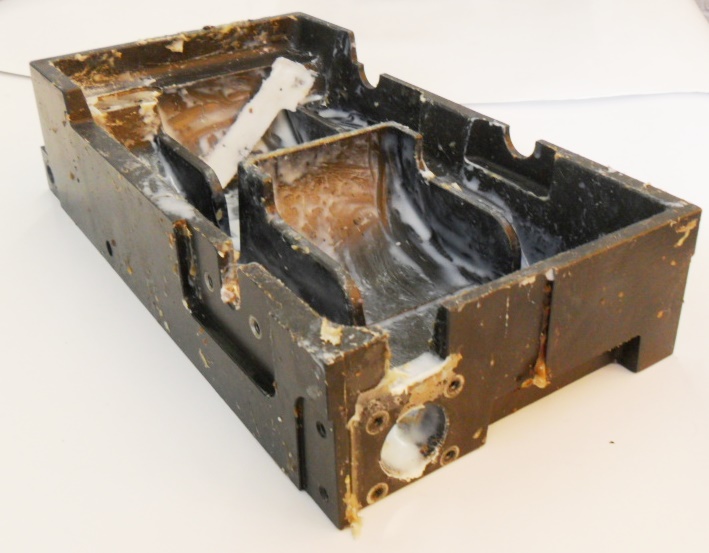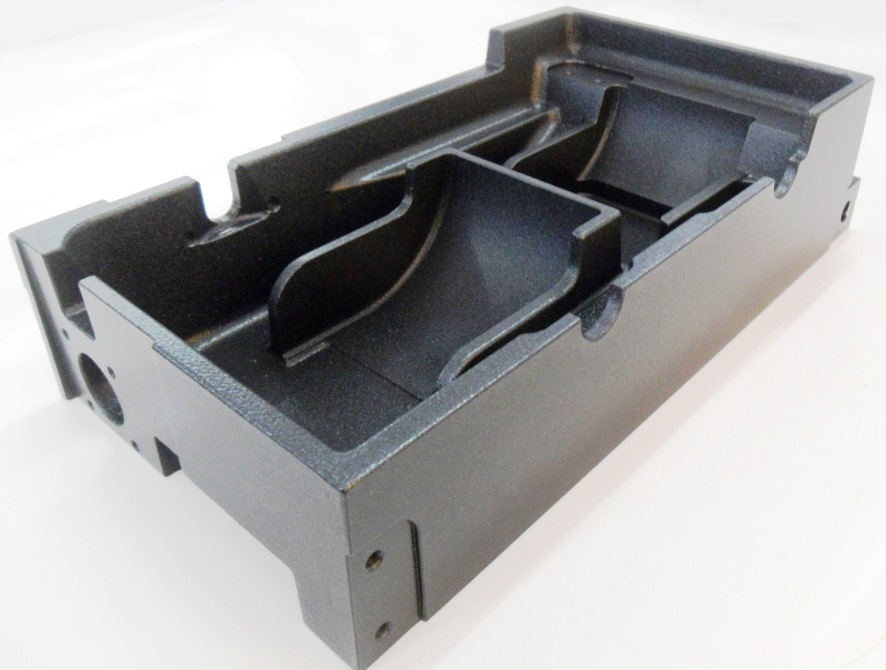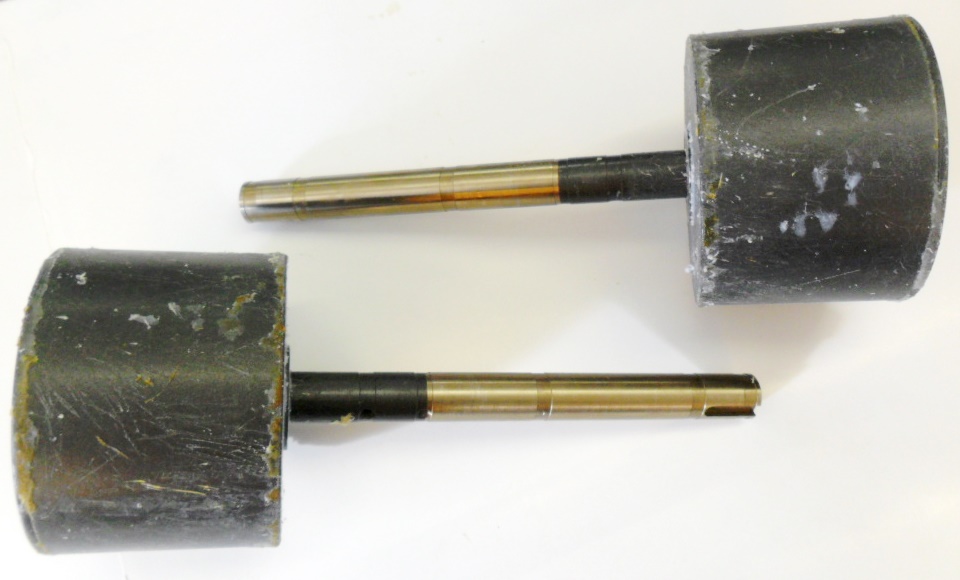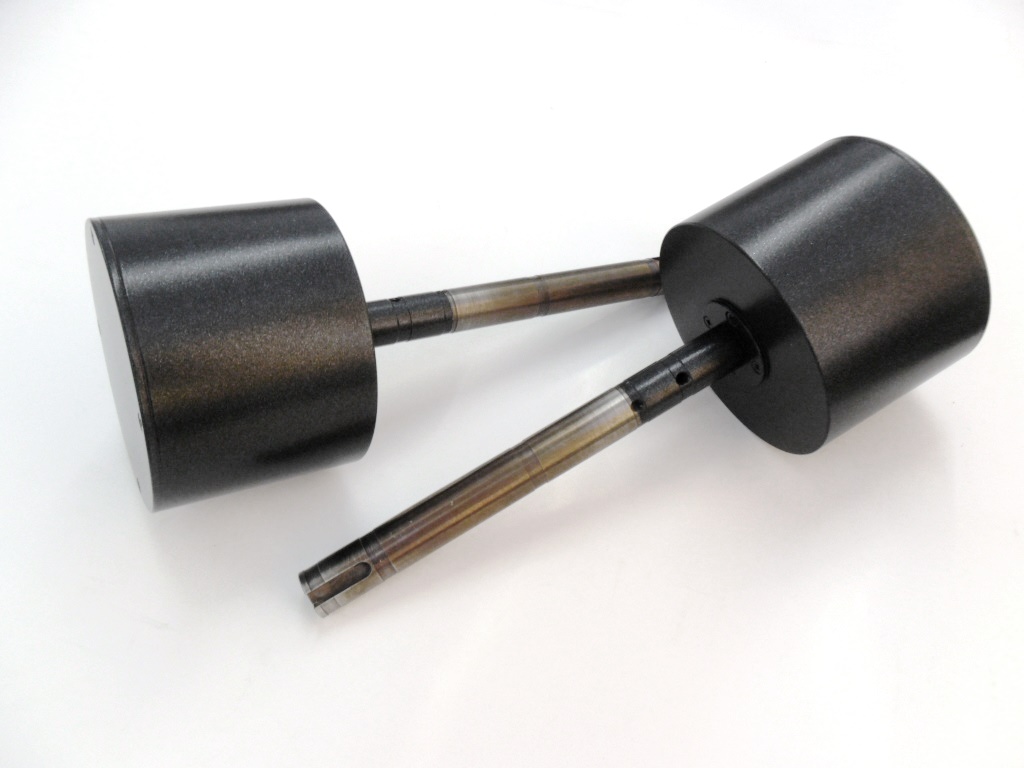 Our second request came from a mechanical engineering company who maintained the running of a popular supermarket chain's packing plant. The plant packaged fresh fruit and vegetables in sealed plastic bags and the heat sealing tooling used for melting and fusing the bags together had lost their non-stick properties. The heat seal bars had to have the molten plastics residue cleaned off, resulting in unsealed bags, poor quality and loss of production. AFT responded by collecting the heat seal bars, applying our AFC 2113 coating and returning them the next day to the production plant.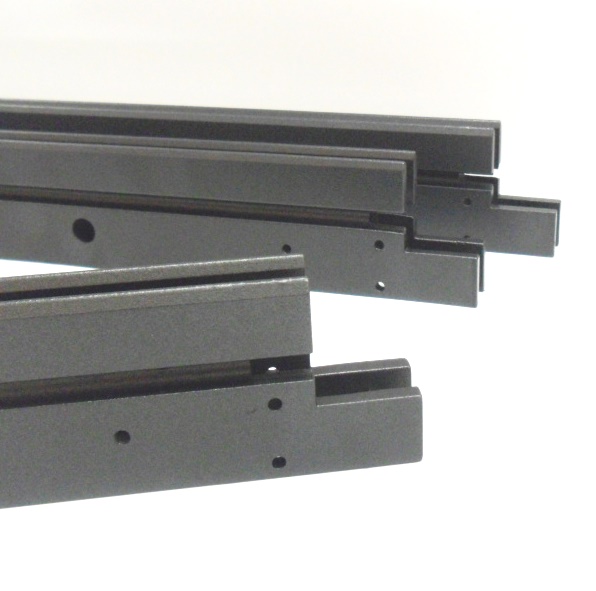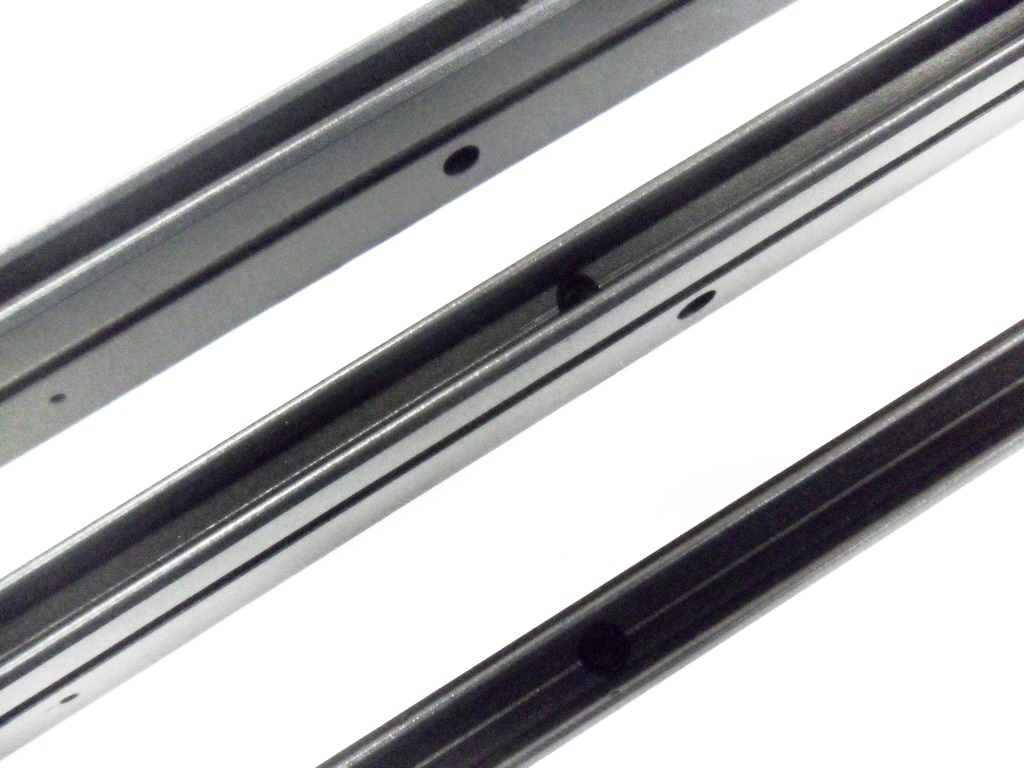 If you have a need for a fast turnaround of your plant machinery, get in touch with us now for a fast, reliable and professional service and minimise disruption to your production schedule.
Choosing the Right Solution
We work with our clients to understand the environment of the of end product, to ensure the material we recommend is suitable.
Read more