Metal coatings can transform an uninteresting material into a smooth and shiny metallised surface - like bronze or brass - to create a cast or metal effect.
For architects designing structures and buildings, the most important element is the aesthetics and appearance of the material they use. The same can be said for metal sculptors and artists. A commonly required look of sculptures and structures is solid bronze or brass, however, using solid metals can be an extremely expensive option. Using our thermally sprayed coatings services, our customers are able to build their sculpture or structure using lower-cost steel or even resin and coat it in bronze or brass to give it that aesthetically pleasing finish. 
Metal Effect Coatings supplier
With our coating services, we can provide our customers with a range of thermally sprayed metal finishes that can be applied to many different substrates. This enables artists, architects and designers to supply their customers with a finished product that looks and acts like solid bronze or brass but can actually be made from a much more affordable material.
The best part is that it doesn't matter if the sculpture or structure is to be housed internally or externally; our thermal spray coatings provide a solution for both!
For INTERNAL Structures & Sculptures
If the item is being displayed inside, our thermally sprayed bronze or our thermally sprayed brass are two great options to consider and have exactly the same surface finish that solid brass and bronze items do.
Items produced by this method are more expensive than simple cheap resin or painted resin ones but because their actual surface is the 'real' metal and finished in the same way as a solid metal casting, they look and feel like a solid metal item. However, they are produced at a much lower cost.
For External Structures & Sculptures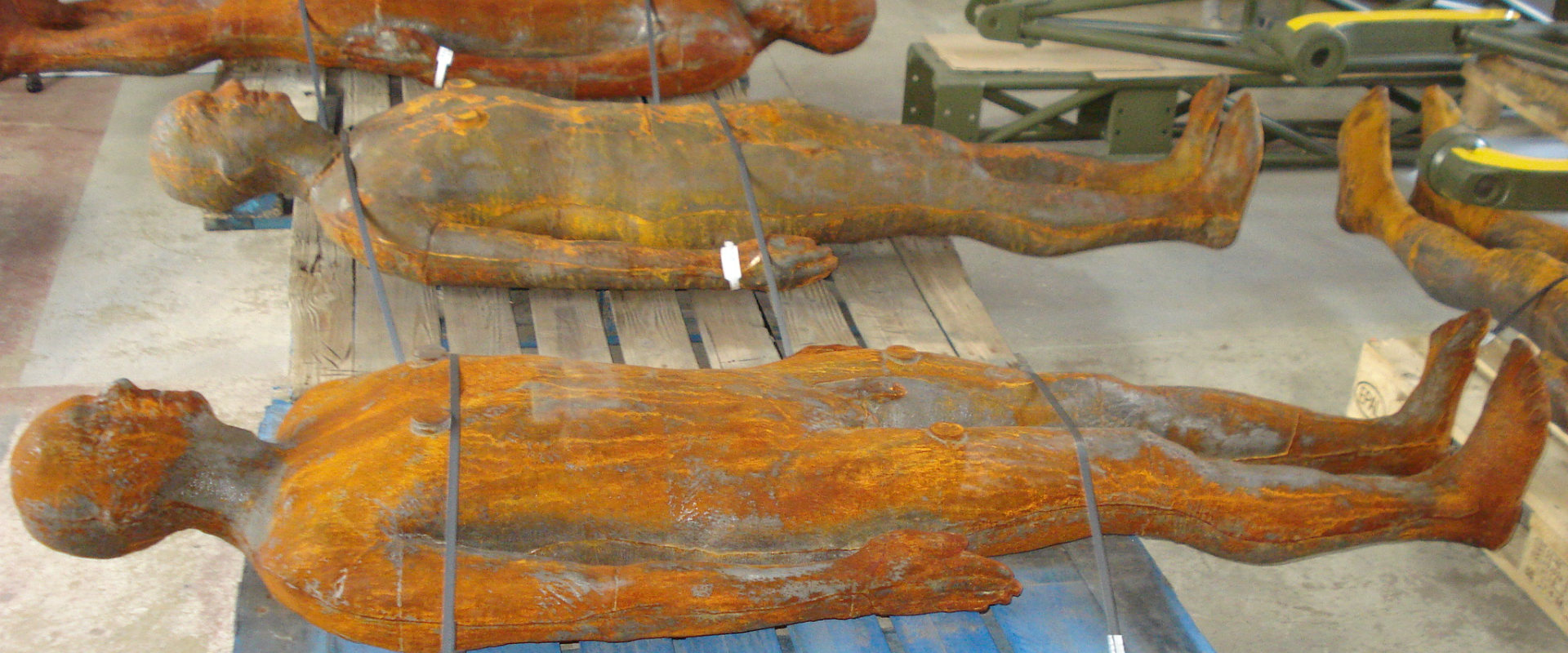 For those structures and sculptures that are to be displayed outside, our thermally sprayed zinc will ensure that the product can withstand the harsher external environments.
As we mentioned previously, creating a sculpture from a solid metal is extremely expensive. To save costs, it is common to see structures or sculptures cast from lower-cost steel. However, from a longevity perspective, a problem arises because steel corrodes quickly in external environments.
Thankfully, we can provide our architectural metalwork customers with thermally sprayed zinc and a top coating (paint) utilising one of AFT's corrosion-resistant coatings such as AFC 2114. This provides a long-lasting solution for customers who want a black or painted finish to their sculpture.
However, for our customers who still require the bronze or brass 'art' finish applied on their sculpture, we are still able to thermally spray a layer of bronze or brass over the thermally sprayed zinc instead of a less aesthetically pleasing option such as anti-corrosion paint. The surface of the bronze/brass metal is then 'finished' as if it were a solid bronze/brass casting.
In addition to artwork and sculptures, we also provide these solutions for other bronze and brass surfaces for veneers, fabrications and structures, often chosen to improve the architectural appeal. This enables standard veneers to be transformed to look and feel like the solid cast metals.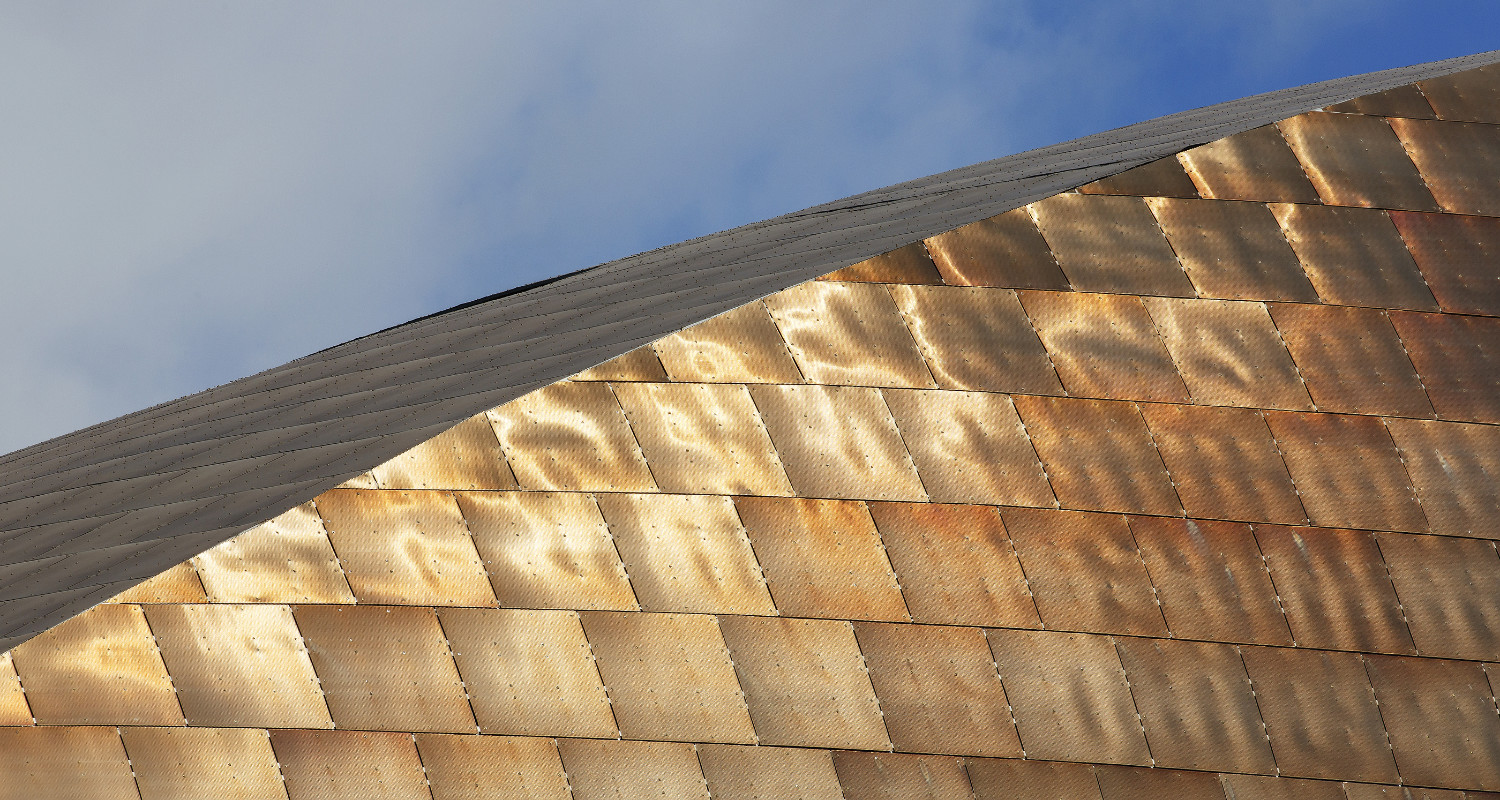 AFT's Commitment to Quality
Not only do we provide excellent coating solutions for architectural metalwork, we understand that the importance of excellent surface preparation ensuring these structures and sculptures receive the maximum performance from our coatings. No matter how good the liquid or thermally sprayed zinc coating is, it will not perform to its full capabilities on a poorly prepared surface. If you require that artistic finish but don't want to use solid bronze or brass metal, our thermal spray coatings are the perfect solution. Get in touch with our team now.